Evernote + Salesforce Integration
Search quickly, provide transparency effortlessly, and boost productivity with the Evernote Teams for Salesforce integration.
Connect via Support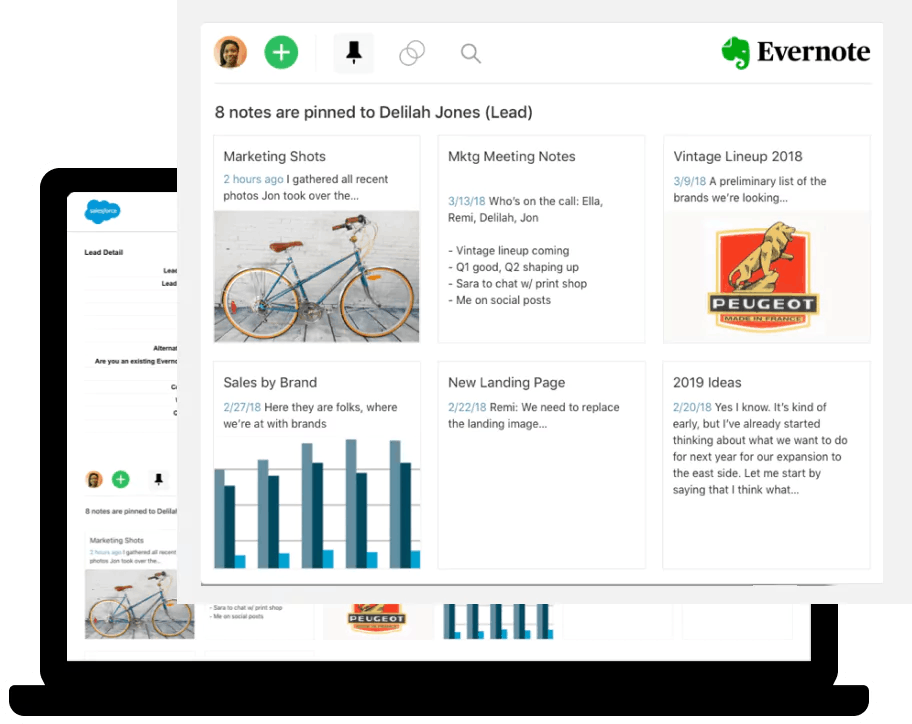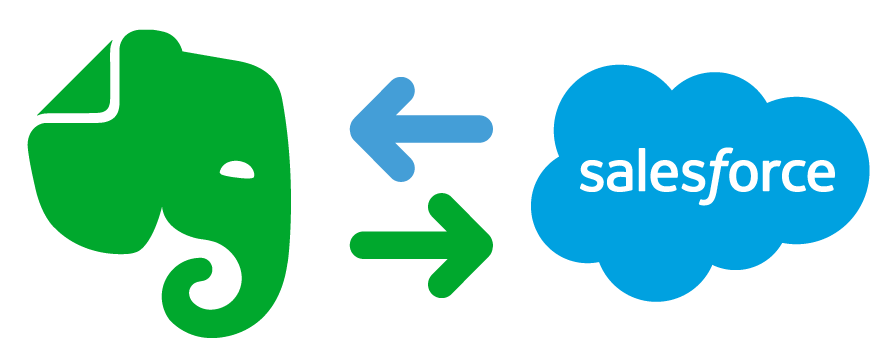 A seamless experience
Evernote Teams + Salesforce integration is the one place for all the information your team needs to succeed. Connect various types of data, add meeting notes, scan business cards, and centralize sales collateral without leaving Salesforce. Access it all from the office or on the road. Keep stakeholders in the loop with one place for updates, even if they don't have Salesforce.
Download data sheet
What to expect
Access to information
Never look unprepared again. All your organization's tribal knowledge centralized and accessible for leads, contacts, accounts and opportunities.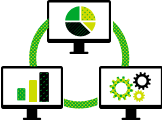 Share across your org
Connect people, teams, and content beyond what is stored in a salesforce record. Notes are automatically synced and searchable in both Evernote and Salesforce.
Take great notes
Don't worry about how you take notes - whiteboard, notebooks, stickies, or even a napkin, Evernote stores them all and links them to any Salesforce records.
Less time searching, more time selling
Stop duplicate activity. Notes created in Salesforce automatically show up in your activity log so your boss knows exactly how productive you've been, and where you are in a project, without any extra work for you.