Start getting organized with
Evernote Free
Make plans. Keep a journal. Clip anything from the web. Evernote Free lets you collect information quickly, organize it easily, and find it when you need it.
Get started with Evernote Free
Cut through the chaos
Evernote is designed to help you focus. Home keeps your most relevant content front and center. With Tasks, your to-do lists sit next to the info you need to get started.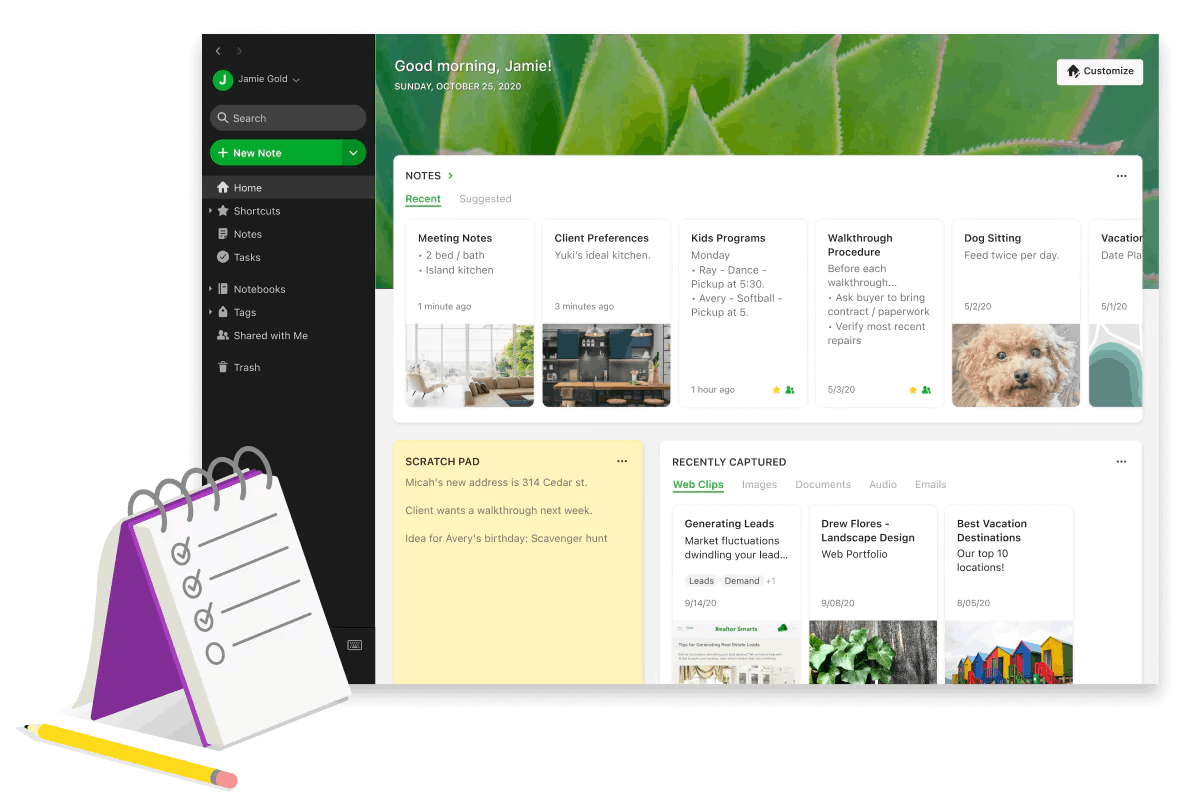 Clip web pages and articles
Found something useful or valuable online? Don't let it get away; add it to your Evernote with our convenient browser extension. We'll even strip out those annoying ads for you.
Find what you need, fast
Organize your way with notebooks and tags, or let our powerful, intuitive search feature do the work. Wherever you go, the notes you need are instantly available.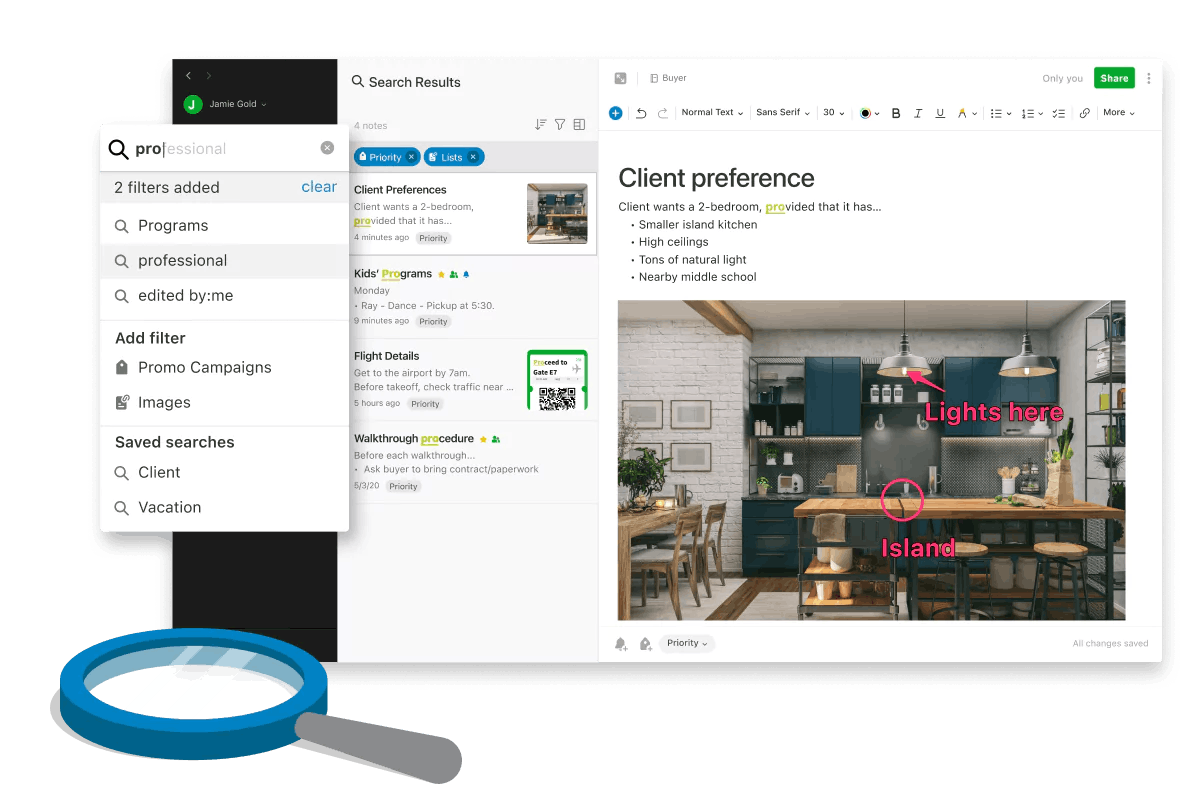 It feels like there are endless ways to use Evernote… Use it for school, work, life, and beyond.

More than a notebook
Evernote is the easy way to start getting organized so you can get more done.