Get more from your apps with Evernote integrations
Connect Evernote to the tools you already use—like Google Calendar, Slack, and Microsoft Teams.
Become a meeting mastermind
Quickly prepare for meetings, ahead of time or on the spot. One click launches a note with relevant event details filled in. Link supporting documents, files, and even emails to add context.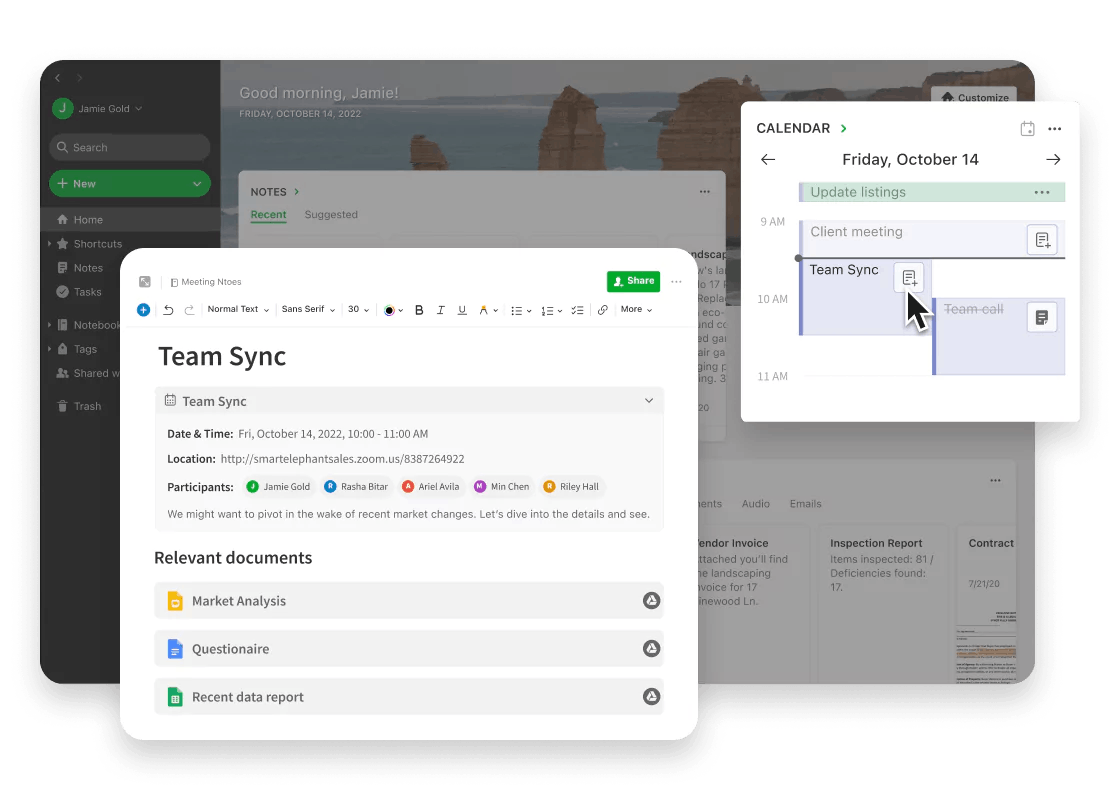 Turn conversation into action
Bring strategic discussions from Slack and email into Evernote. Combine them with related project plans and to-do lists so everything you need to take action is in one convenient place.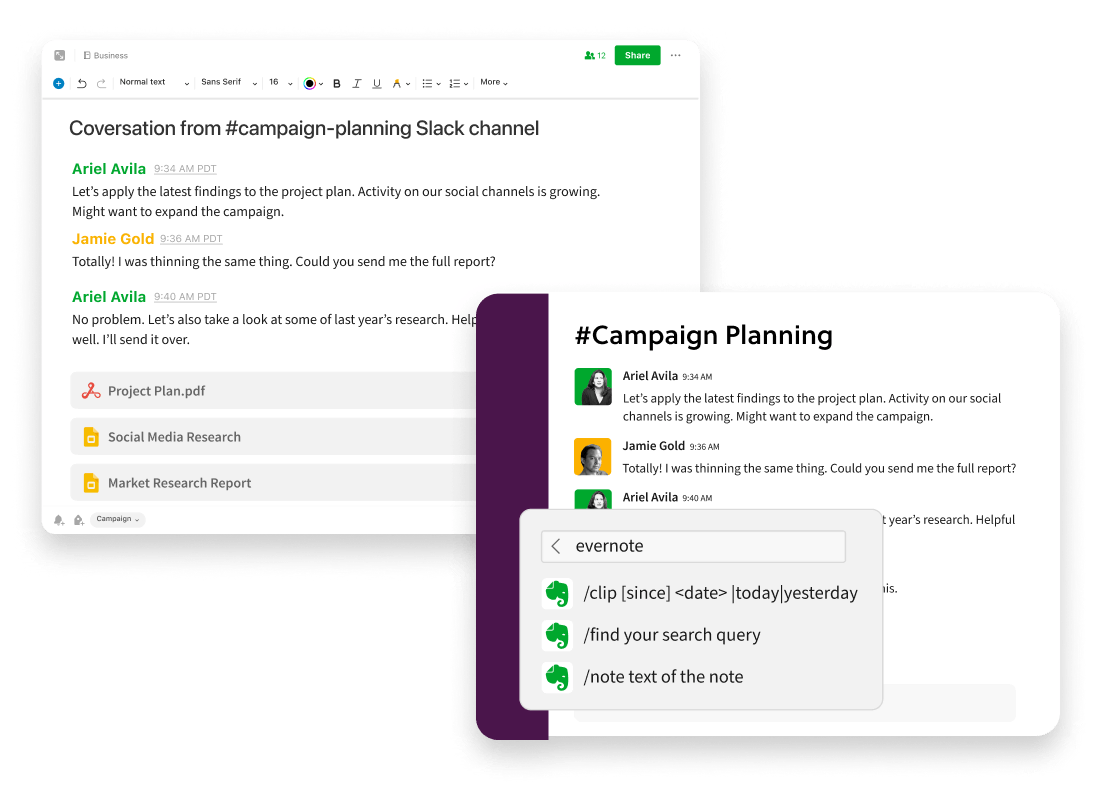 Keep your work flowing
Enhance your current workflows. View your Evernote content alongside related info in Microsoft Teams and make updates to your notes without switching apps.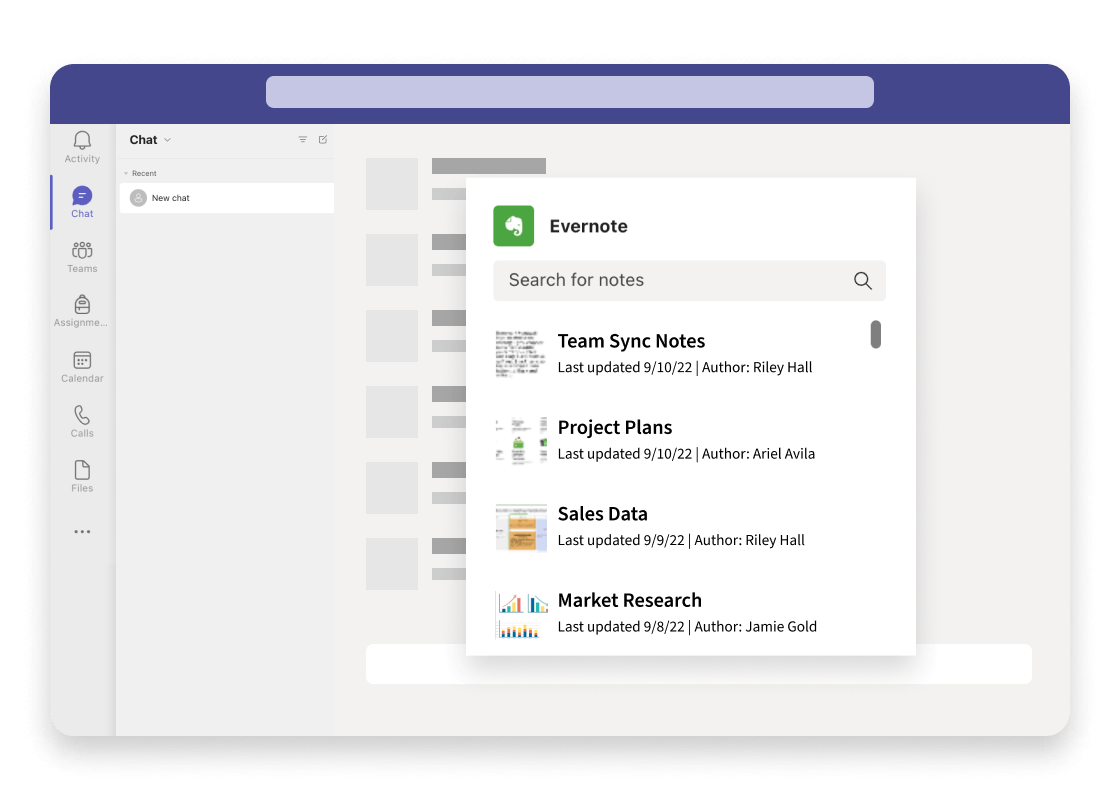 Connect your favorite apps
Evernote integrates with the tools you rely on—making it the hub for all your productivity needs.