Find exactly what you need
Evernote makes it easy to quickly locate whatever you're looking for.
Get started for free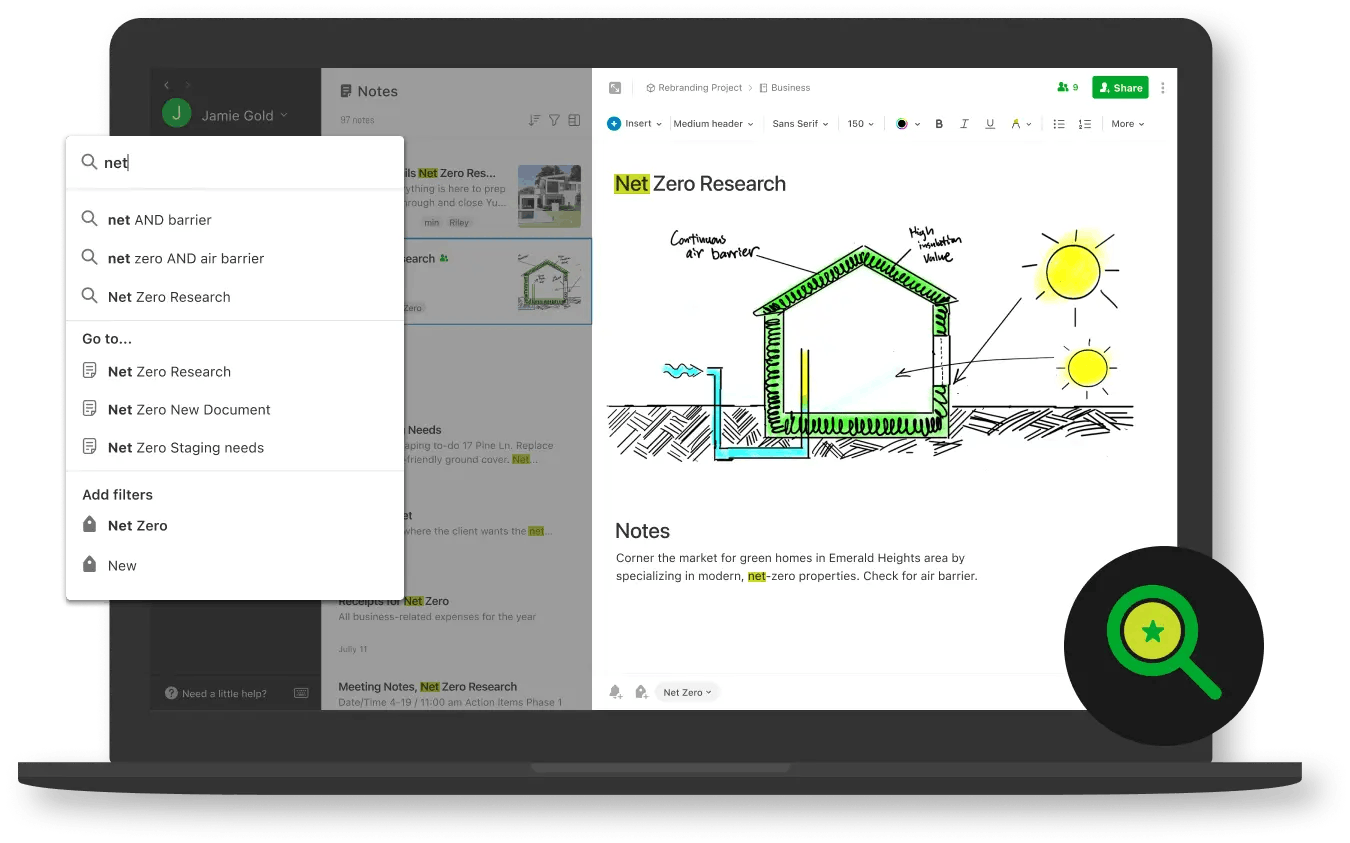 Search handwriting
Find words in the handwritten notes, photos of whiteboards, and Post-It® notes you have in Evernote.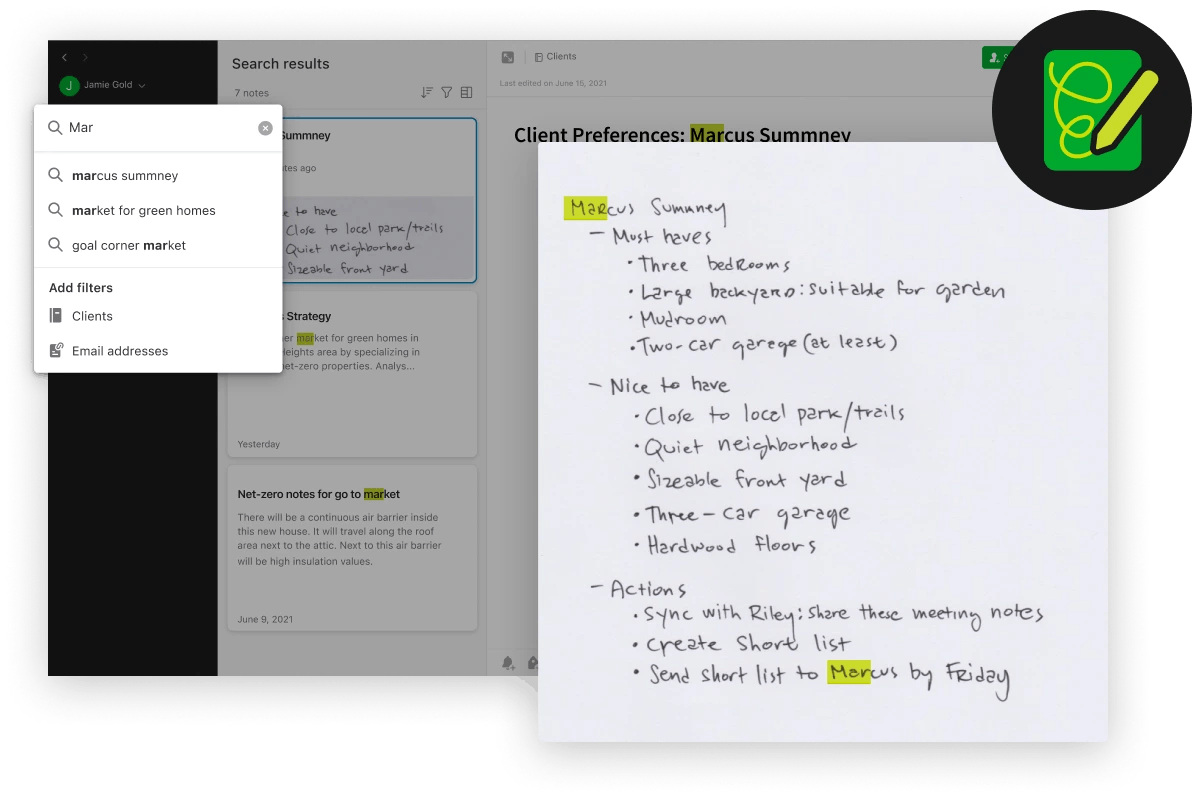 Search PDFs and documents
Find text in PDFs, Office docs, images, presentations, and scanned documents instantly.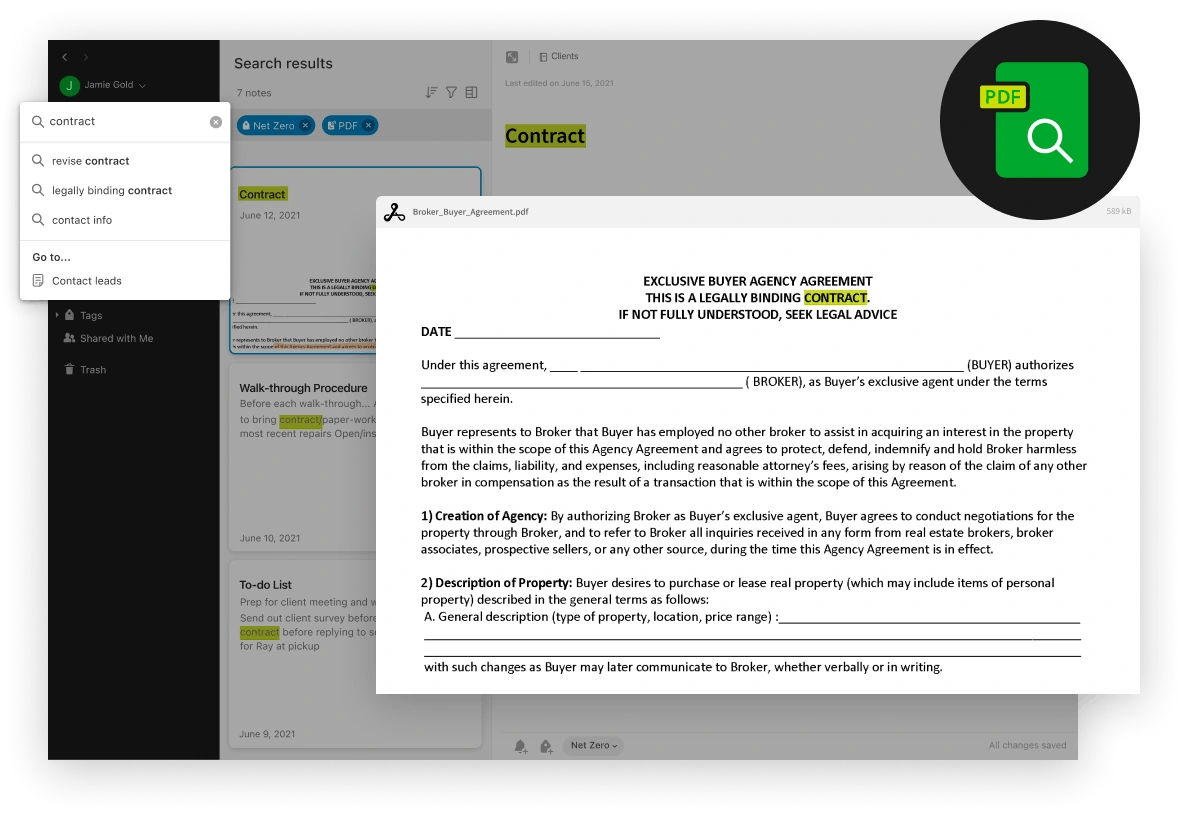 Get the right results
Narrow your search results by filtering for tags, attachments, PDFs, URLs, Tasks, Calendar, and more.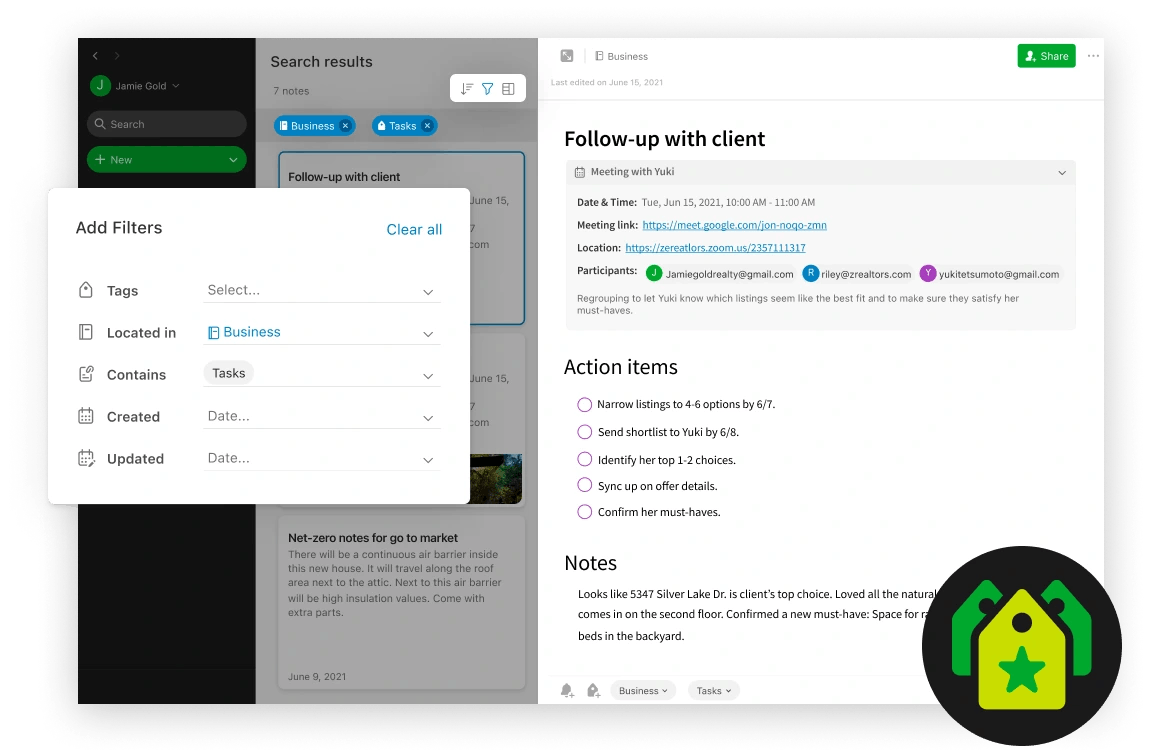 Advanced search options
New! You can now search your notes using Boolean operators (e.g., "dog AND cat"), the location where you created the note, and more.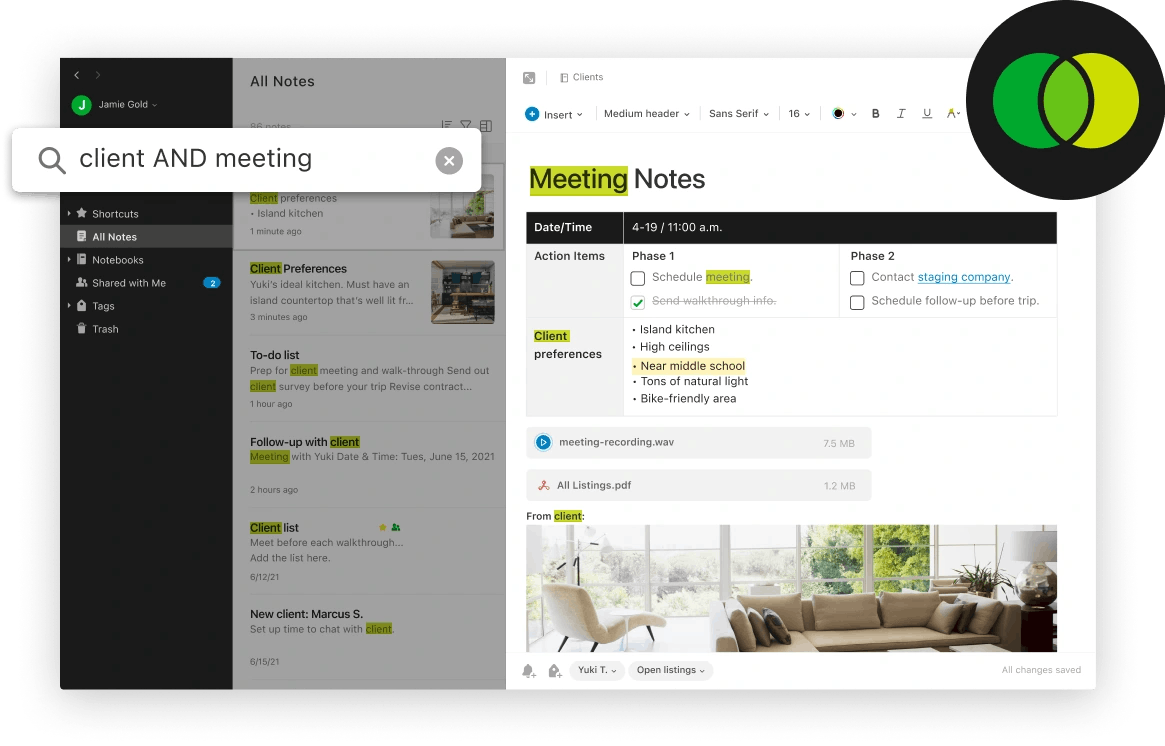 A new lineup of plans to fit the way you think.
Learn more
Find it your way, faster
Get the right results as you type, even if you make an error. Find what you're looking for easily with saved searches and hotkeys.
Suggestions while typing
Find the results you're looking for, even if you make a typo.
Discover more on the Evernote blog
Learn how Evernote keeps the information you need front and center.