Save what matters
Clip web pages, articles, or PDFs and save them in Evernote. Screen capture full pages or just the parts you want—without distracting ads and sidebars.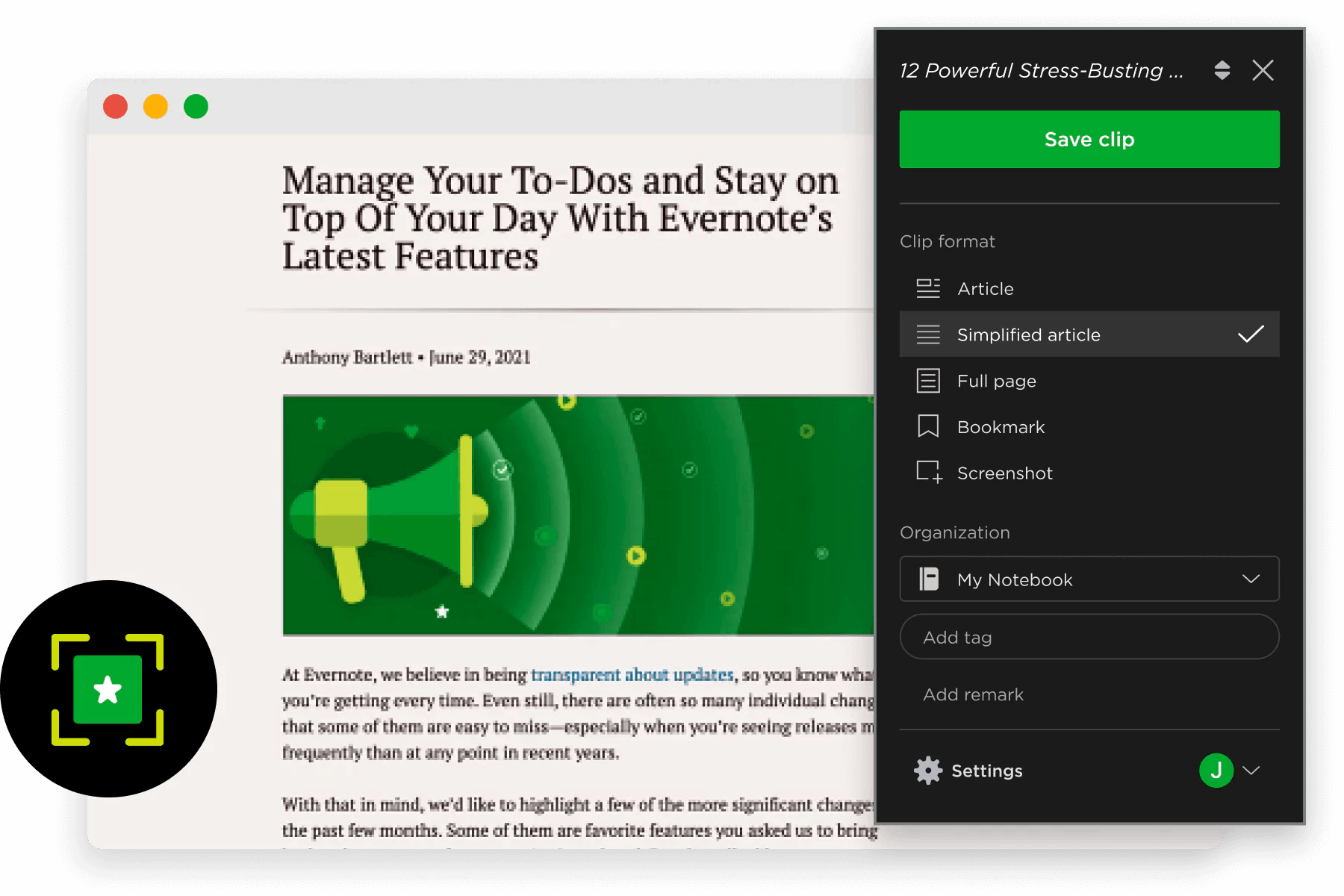 Customize your website screenshots
Take a screenshot of a web page, then add highlights, text, and other annotations. With Web Clipper, you can make sure what's important is clear at a glance.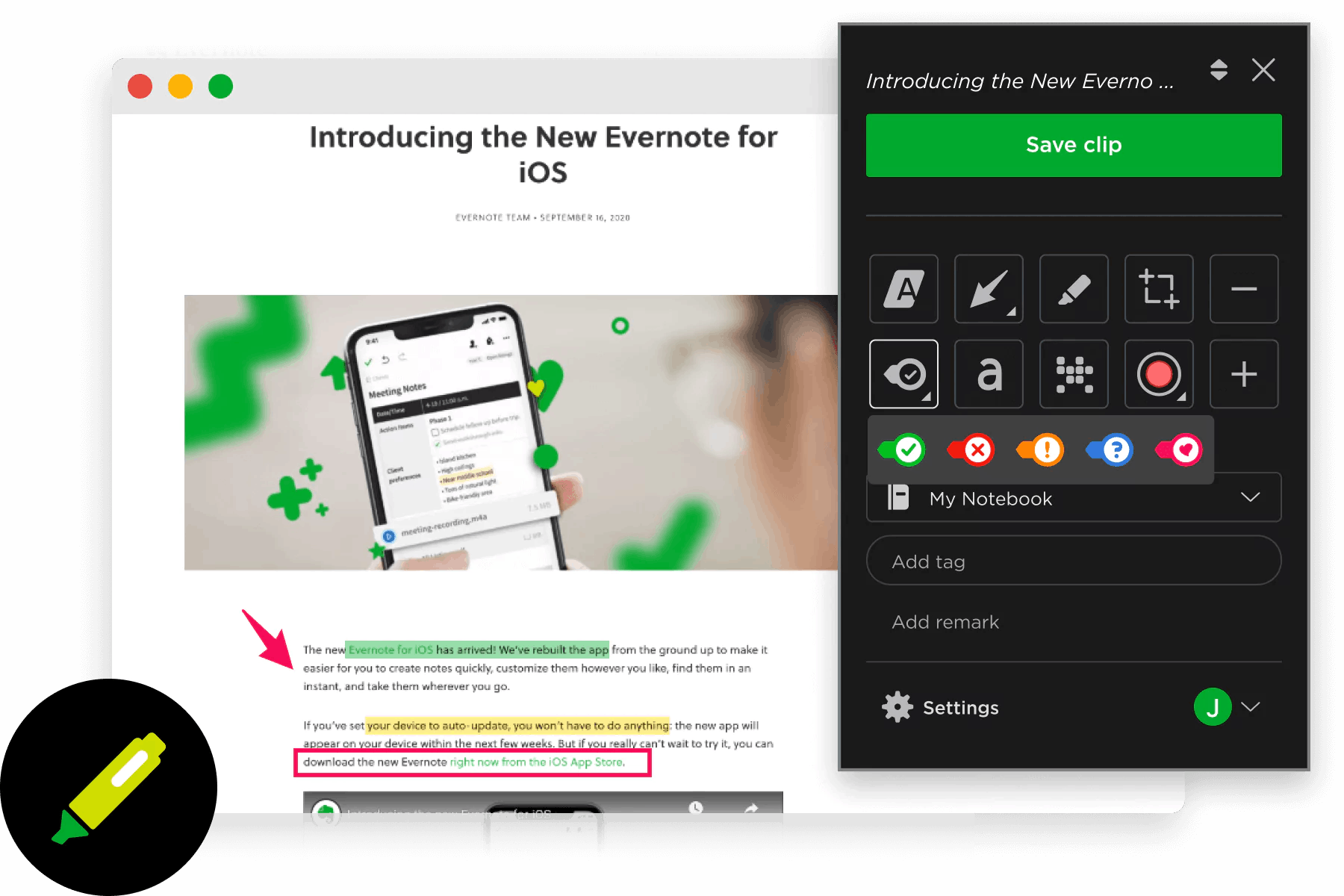 Keep content organized
Tag what you save so your research, photos, ideas, and more are all easy to find using keywords. You can also add titles and save content to the notebook that makes sense.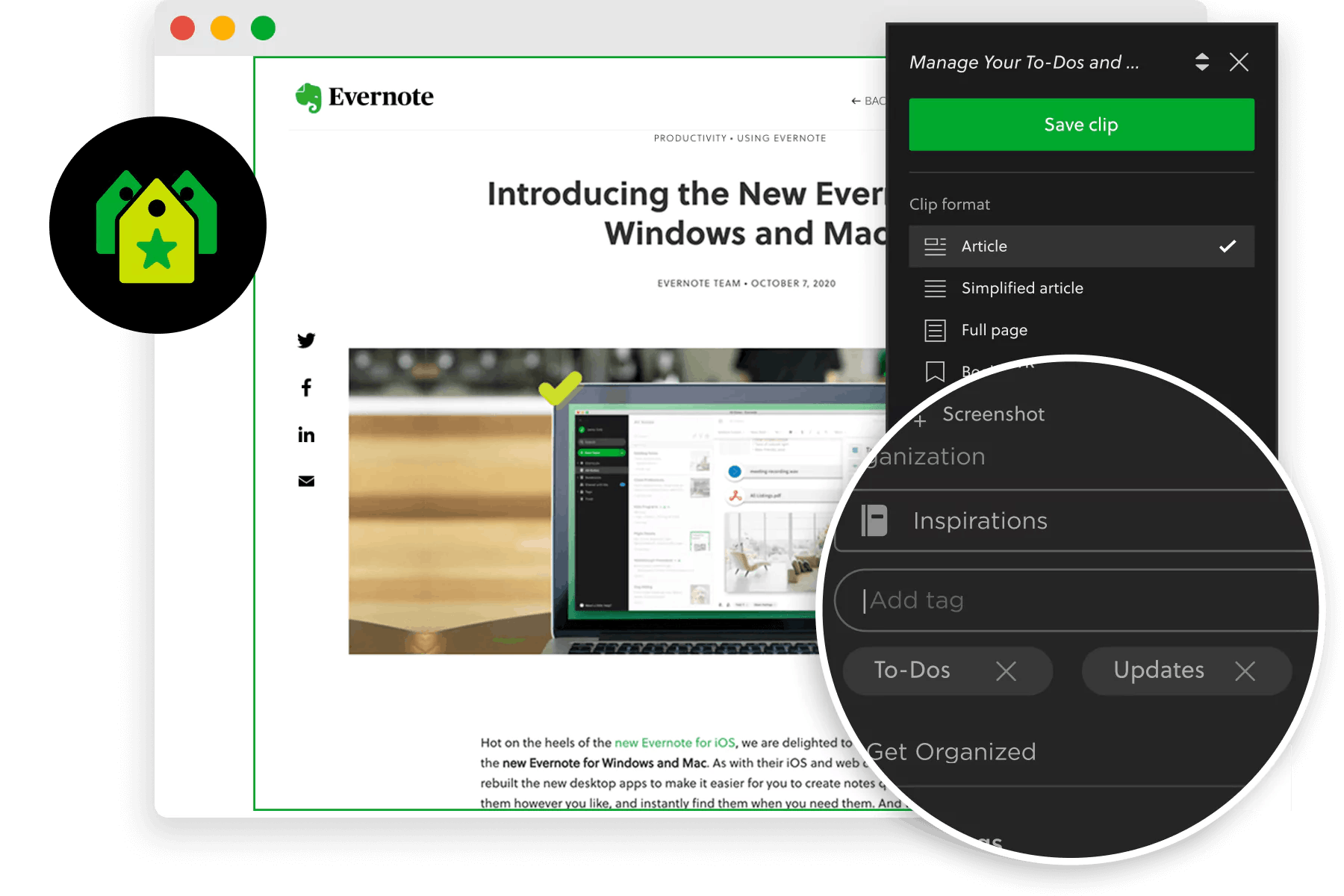 Go beyond bookmarks
Save web page URLs, images, and descriptions to your relevant Evernote notebook and keep all your related content in one easy-to-find place.
Make the web work for you
Keep all the content you need in one place with Web Clipper. Save any web page, mark it up to emphasize what matters, and organize it near your related notes.
Tame the web
Bring the best of the web into your notes. Web Clipper fully integrates with your Evernote account and is compatible with all major browsers.
Discover more on the Evernote Blog
Learn how Evernote improves your browsing experience.