PDF and Document Search
All Evernote plans allow you to attach PDFs, office docs and other files to your notes. With Evernote Personal, Professional or Teams, you can go even further.
Compare Plans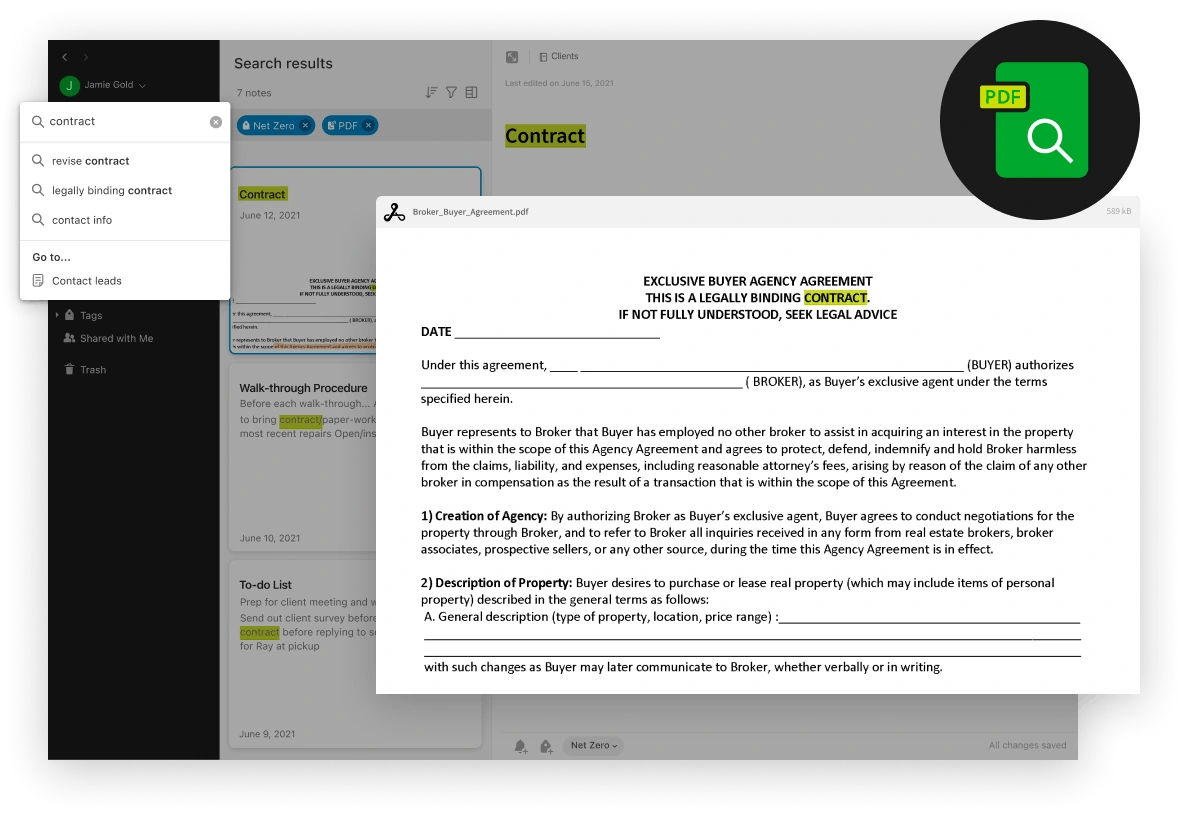 Find anything, fast
Evernote's Personal, Professional and Teams plans let you search for text in PDFs, Office docs, images, presentations, and scanned documents in an instant.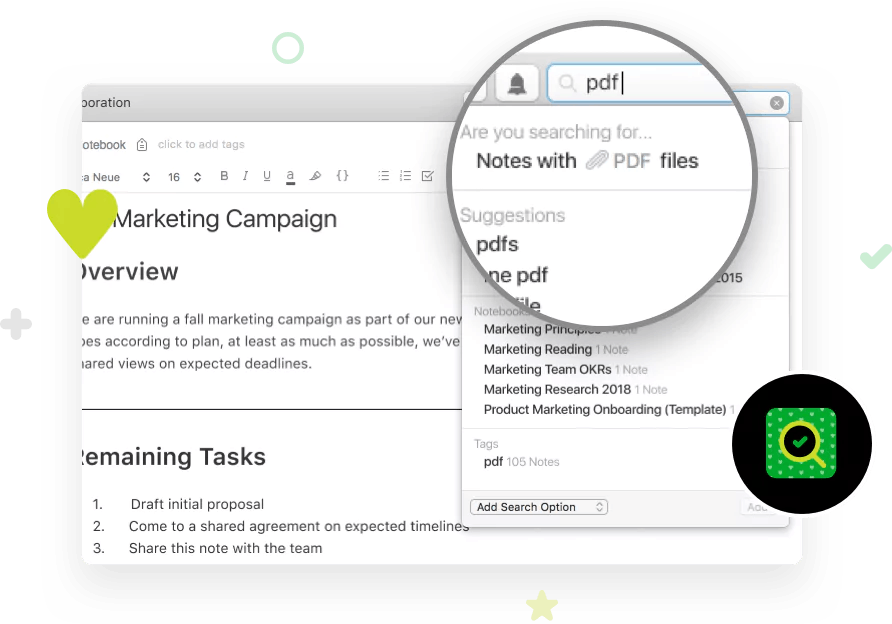 Look deeper
No matter how basic or granular your search, you can find text buried deep inside PDFs, words in handwritten notes, or details from scanned business cards.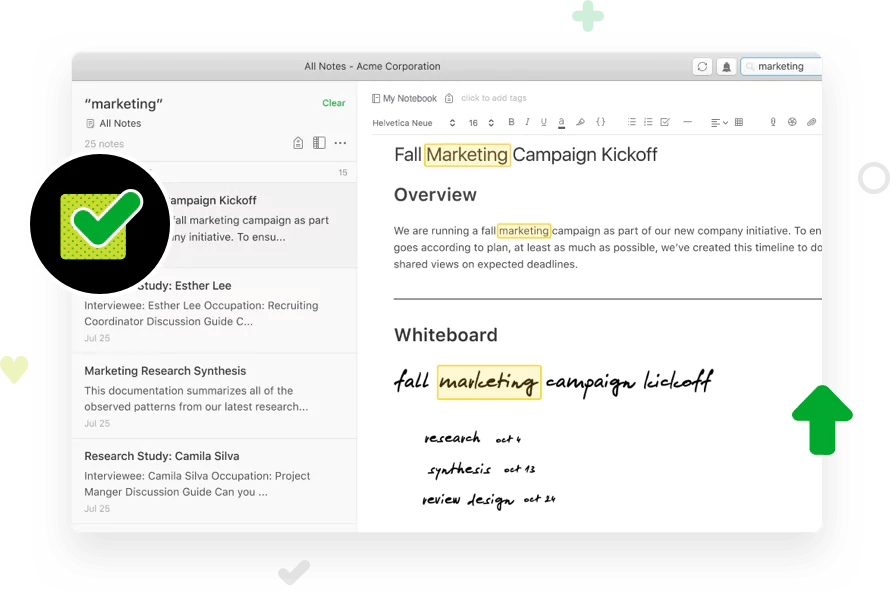 Advanced search options
Set your search filters to find notes by keywords, dates, or even the location where the note was written. Create shortcuts with frequently used search terms to find what you need faster.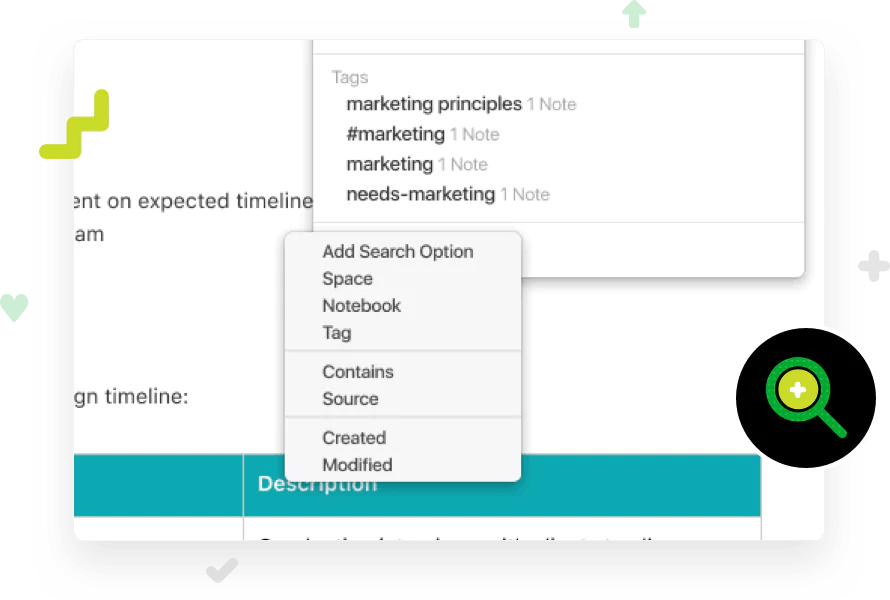 Capture ideas and inspiration from anywhere and manage tasks with ease.
Start free trial
Discover more on the Evernote Blog
Learn how Evernote can reduce the clutter in your life and work