Hi everyone!
Federico here, product lead at Evernote. You may be aware that Bending Spoons took ownership of Evernote around the turn of the year. Since then, we've been hard at work learning everything there is to know about this legendary product—one that's been synonymous with personal productivity for well over a decade, and whose future is truly exciting.
We've been studying every review and email received, and holding feedback sessions with passionate Evernote users. All with the intention of figuring out how to solve your pain points and enhance your experience with the product.
Put simply, we've been obsessing over how we can bring Evernote to a whole new level of usefulness for you.
Today, I'm here to tell you what you can expect in the coming months—from a change in Evernote subscription prices to major product improvements (synchronization performance and reliability) and exciting new features (Real-Time Editing, AI Note Cleanup, and AI Search). I'll also tell you a little bit more about Bending Spoons.
Pricing
Let's start with the toughest topic: The price of an Evernote subscription is increasing. A selection of the new prices is provided in the tables below, and the full breakdown is published at this link. 
Evernote Personal subscription price
| | | | | | | | | |
| --- | --- | --- | --- | --- | --- | --- | --- | --- |
| Currency | USD | AUD | BRL | CAD | EUR | GBP | JPY | KRW |
| Monthly subscription | 14.99 | 17.99 | 29.90 | 17.99 | 12.99 | 8.99 | 1100 | 10500 |
| Yearly subscription | 129.99 | 159.99 | 264.90 | 159.99 | 99.99 | 79.99 | 9300 | 99000 |
Evernote Professional subscription price
| | | | | | | | | |
| --- | --- | --- | --- | --- | --- | --- | --- | --- |
| Currency | USD | AUD | BRL | CAD | EUR | GBP | JPY | KRW |
| Monthly subscription | 17.99 | 22.49 | 32.90 | 22.49 | 14.99 | 13.49 | 1550 | 13500 |
| Yearly subscription | 169.99 | 209.99 | 329.90 | 209.99 | 129.99 | 104.99 | 12400 | 125000 |
The new prices are effective starting May 1 for new subscribers and starting end of May for existing subscribers. We're notifying all customers who are impacted 28 days before their renewal date.
A price increase is usually frustrating for customers. So why are we proceeding with one? For the vast majority of subscribers this is the first price increase in almost seven years, and since then the Evernote offering has expanded substantially, as illustrated by the table below. Most importantly, by raising prices now we can significantly ramp up the development of the most critical areas—infrastructure and product development—and deliver greater value to you, faster.
2016 (previous price increase)
2023
Note editing
Basic formatting tools
Advanced formatting
Semantic styles
Template gallery
Productivity
Note reminders
Checkbox
Note reminders
Tasks (and multiple Task reminders)
Calendar integration
Home
Backlinks
AI Note Cleanup [BETA]
Collaboration
Note and Notebook sharing
Note and Notebook sharing
Teams spaces
Real-Time Editing
Search
Search
Filters
Optical Character Recognition
Search
Advanced Filters
Optical Character Recognition
AI Search [COMING SOON]
Performance and reliability improvements
Now I'll discuss the major improvements and additions to Evernote that are in store for you.
Now I'll discuss the major improvements and additions to Evernote that are in store for you.
Throughout our research, the most frequent user pain point raised has been the performance and reliability of synchronization. So it's vital that we address this area right away. We've now started the release of important structural changes to how Evernote syncs notes. It's a phased rollout because we need to make sure everything works exactly as intended, but by now some of you may have noticed how much smoother the sync experience is. We're working hard to implement the following phases as quickly as is sensible: By May 5, we expect all Evernote users to see the frequency of same-note conflicts dramatically reduced (and, in most cases, completely eliminated). Soon after, we aim to release further changes to make new notes synchronize across devices way faster than they do today.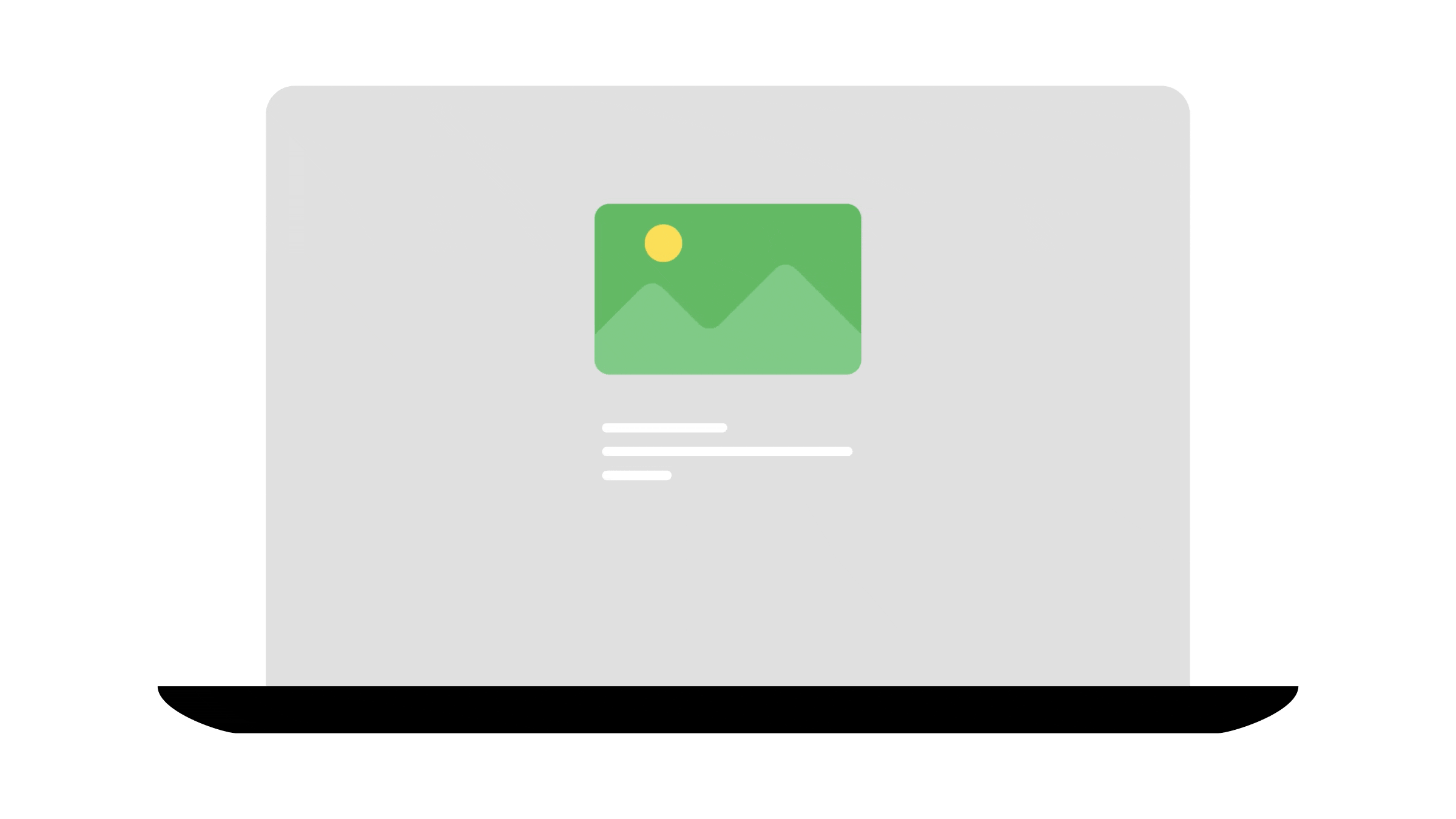 Real-Time Editing
The first new feature to hit your devices is Real-Time Editing, coming on May 5. Real-Time Editing builds upon the improvement to synchronization discussed above. With it, you'll be able to seamlessly edit a note on multiple devices simultaneously. So if you start typing on your smartphone, for example, you'll immediately see these characters appear on the version that's open on your laptop. And when you share a note with someone else, you can finally all collaborate on it together in real time—reliably. Real-Time Editing is useful for every user wishing to edit on multiple devices or share their notes with others, and for Teams users in particular.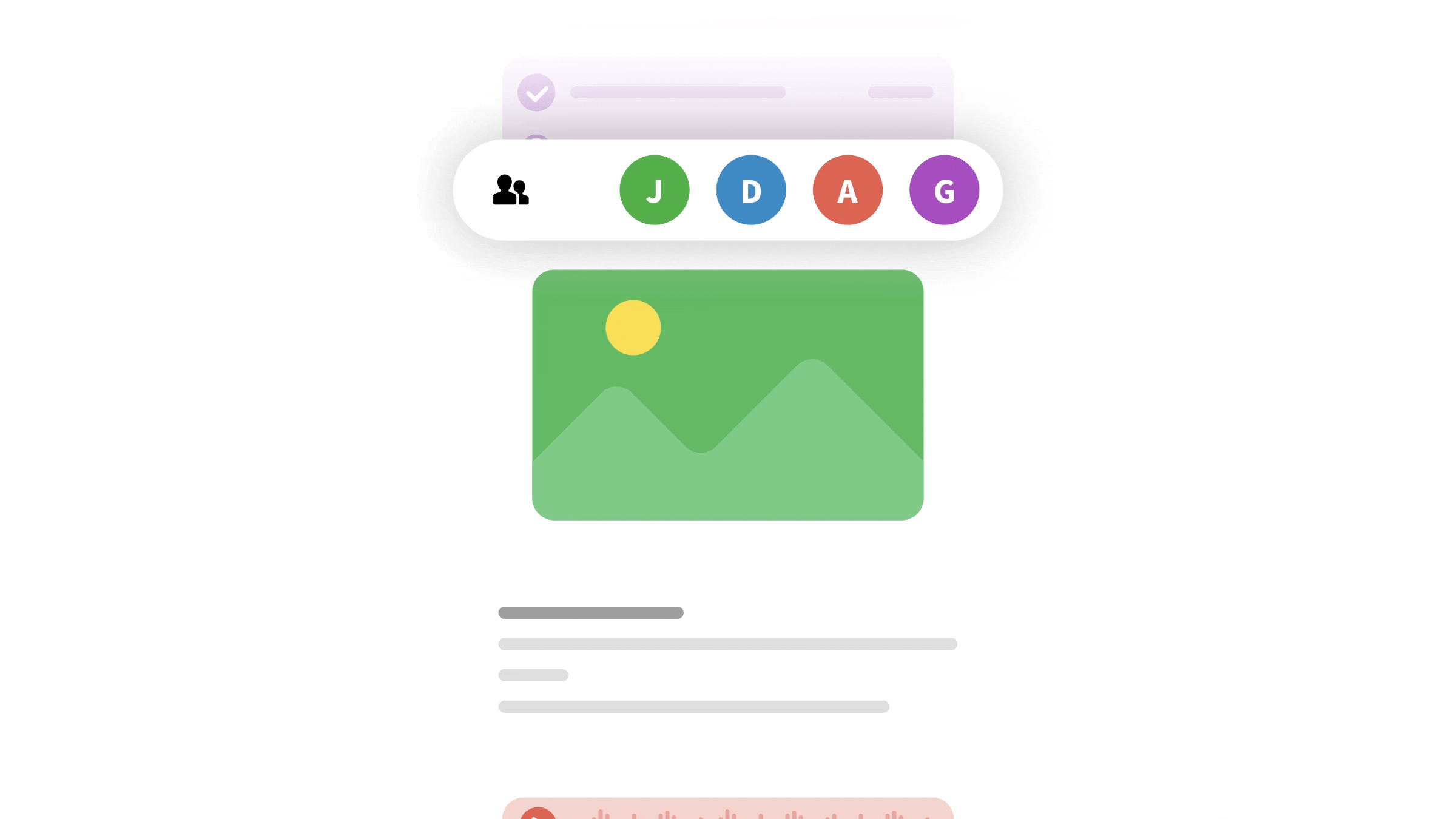 For the more curious, there are some technical details in an additional section at the end of this post. Those not interested in under-the-hood stuff may want to skip it.
Artificial Intelligence (AI)
AI is a hot topic right now—and understandably so, as it brings with it plenty of concerns as well as opportunities. Concerns not just in terms of privacy and security, but also because it can prompt a nasty tendency to innovate for the sake of innovating—adding flashy features that don't actually help the user in any meaningful way.
Rest assured that our AI features will be opt-in only, meaning your data won't be processed by the AI model unless you explicitly direct Evernote to do so. And if you do decide to opt in, you're still in control of your data, and we continue to keep your data safe, secure, and private by implementing the principles of privacy by design and by default.
When handled wisely, AI also offers amazing opportunities. So the challenge we've been working on is to introduce AI to Evernote in a way that truly makes life easier for you. With these new features, we're confident we've done just that! I'm excited to share some details about them with you now.
AI Note Cleanup
The first AI-based feature, which we'll start rolling out in May, is AI Note Cleanup. Do you ever frantically take notes in an important meeting, then spend far too long having to tidy them up after it ends? AI Note Cleanup does the boring, time-consuming bit for you. Every user has one month of unrestricted access before the feature becomes subscriber-only.
Personal take: I've been using a prototype of this feature to clean up some of my notes for a few weeks now, and I honestly don't know how I ever managed without it. I suspect many of you are going to feel the same.
AI Search
The second AI-based feature is especially technically demanding. Its working title is AI Search. With it, you can ask questions in natural language directly to your Evernote app via text and receive an instant answer based on the content of your notes.
Search is one of the features that's most appreciated by Evernote users, so the possibility of improving it in a massive way is really exciting. But, as mentioned, there are privacy considerations at play, so we're proceeding carefully and methodically. The team is hard at work developing it right now, and it will arrive in the latter half of the year.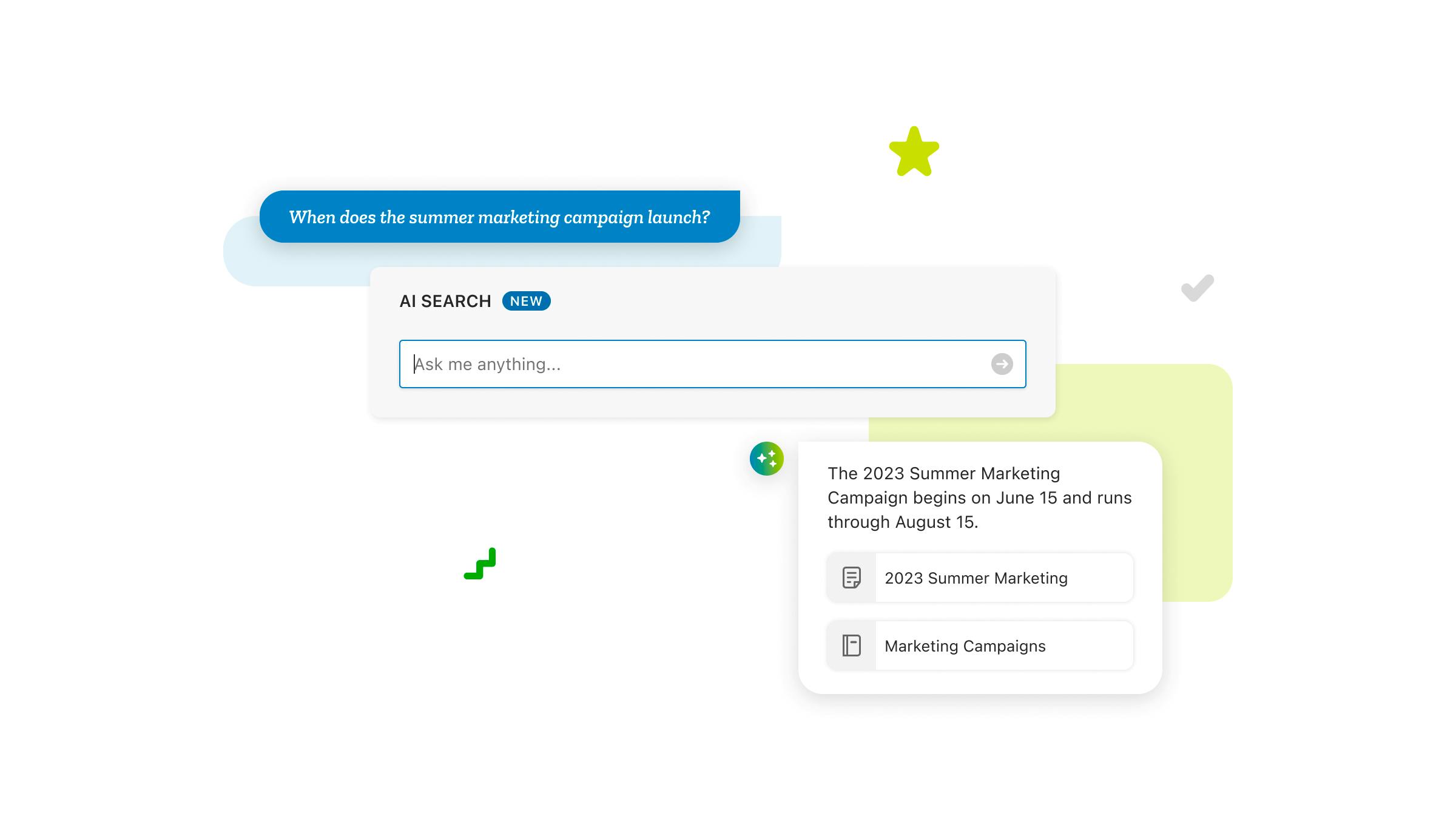 Bending Spoons
To date, we've been so focused on setting Evernote up for success that we've barely introduced ourselves to you. So I'd like to say a few words about Bending Spoons.
Bending Spoons isn't yet well-known globally, but we're a highly regarded workplace in Europe. We're extremely passionate about delivering world-class products—more than 500 million people have chosen to use our (non-Evernote) apps, many of whom are paying subscribers.
While Evernote is our biggest acquisition to date, we've already got a track record of acquiring beloved products and taking them to new heights. Splice is one such example. We acquired Splice from GoPro in 2018, and since then have massively improved the user experience and introduced dozens of cutting-edge features that have made it one of the world's most widely appreciated mobile video editors. At US$89.99 for a yearly subscription—or US$4.99 a week, for those with a more short-term need—Splice offers excellent value for professional and amateur content creators alike. More than 100 million people have used it to create and share videos that have reached billions all over the world, and our team continues to work tirelessly to delight our customers.
While Splice and Evernote operate in different categories, they also share some similarities. Not only in terms of the complex tech under the hood, but also in that both face extremely intense competition, so that anything less than a world-class product is a near guarantee of failure.
A final word
Bending Spoons took the helm about four months ago with the goal of making Evernote the most useful app imaginable for anyone with a passion for personal productivity. We hope, through the innovations discussed above and our commitment to doing a lot more going forward, you feel extremely optimistic about the exciting vision in store for Evernote. We're not looking to fix what isn't broken, but we are looking to improve your Evernote experience in a major way. But seeing is believing, as they say—and in the coming period you'll be able to see for yourself just how useful Evernote is truly capable of being.
Please let us know what you think of the product improvements and additions. Your feedback is really appreciated. You can email me at federico@evernote.com. I can't promise I'll reply, but I will read every message.
All the best,
Federico and the Evernote team
Real-Time Editing: How it works (technical stuff)
We've adopted a new data structure, Conflict-free Replicated Data Types (CRDT), and built the new note system on Yjs, which is an implementation of it. In the previous HTML-style format, each note was susceptible to conflicts. The new note system, however, can always resolve conflicts by design. It can merge updates coming from multiple devices, even if they're made at the same time or if some devices are offline and others online.
With CRDT, the client generates updates at every edit and sends these to the server. The server no longer needs to handle the tricky situation of preventing one device from editing what another one is working on (which is known to create bugs). Instead, it just needs to receive and push these updates to all clients connected to the same note, whether that entails multiple users or a single user with multiple devices. This makes the backend logic far simpler—which in turn means it's faster and more reliable.