Connect Evernote and Google Calendar
Your day moves fast. Bring your schedule and notes together to make the most of every moment.
Get started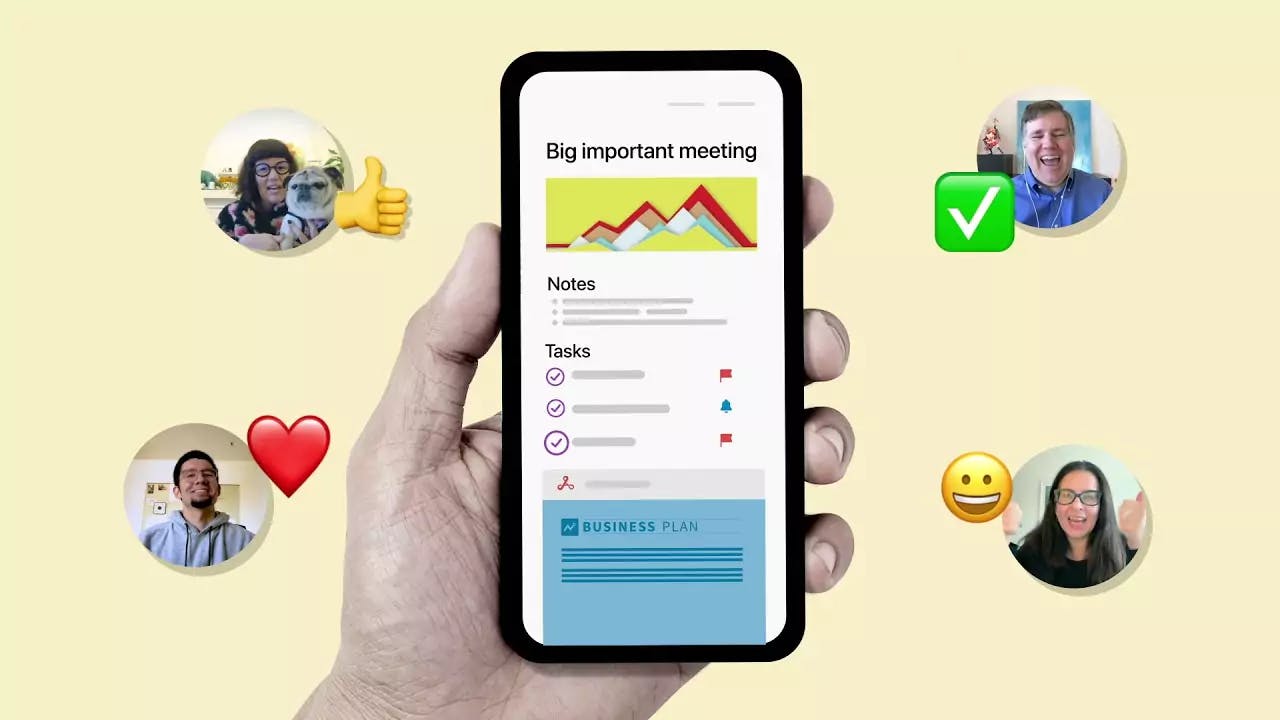 Jump start your day
Prepare for meetings faster, ahead of time or on the spot. One click sets up a new note, complete with event details.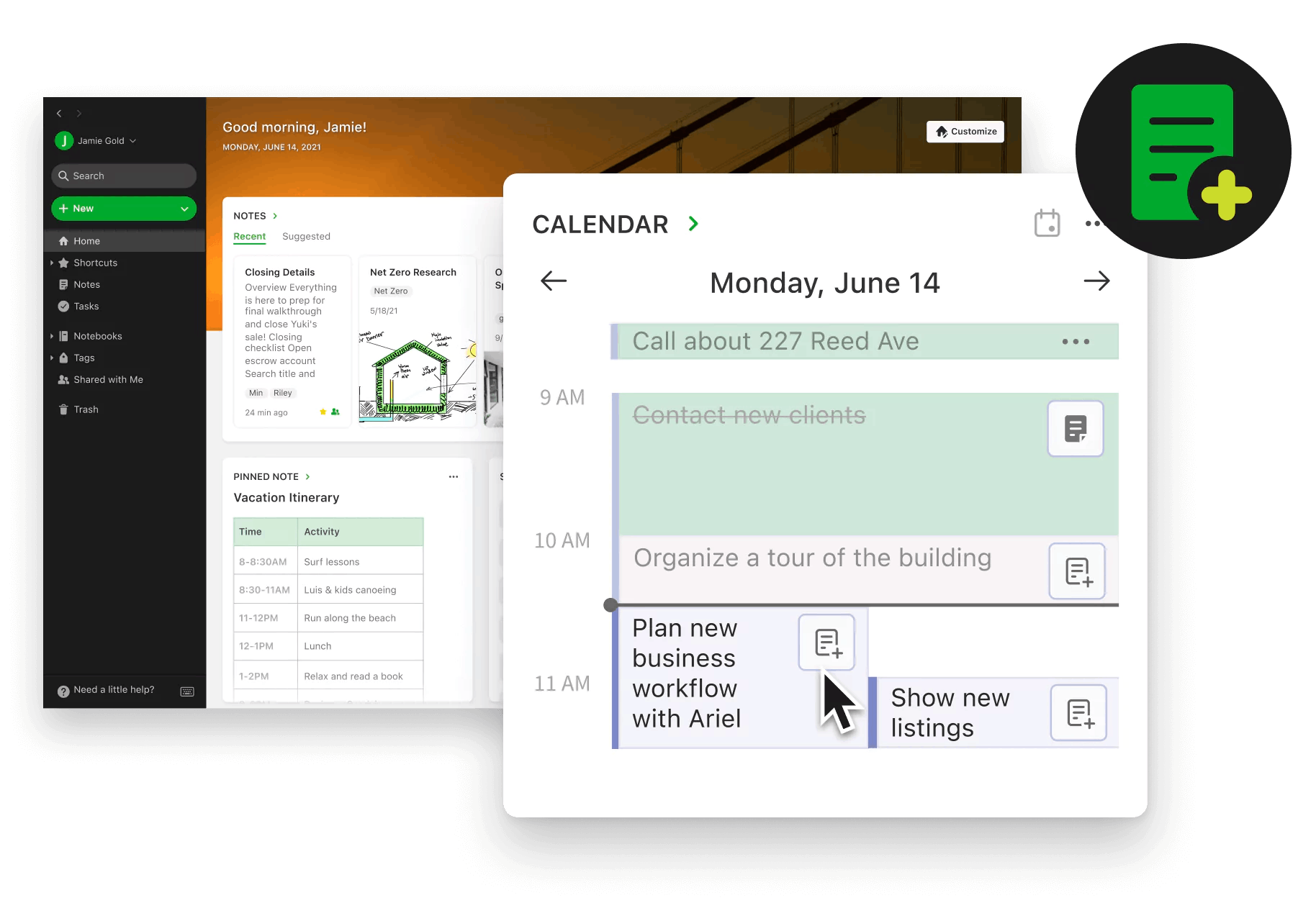 Psst. Forget something?
Evernote can remind you to take notes before or after your meetings, so you never miss a detail.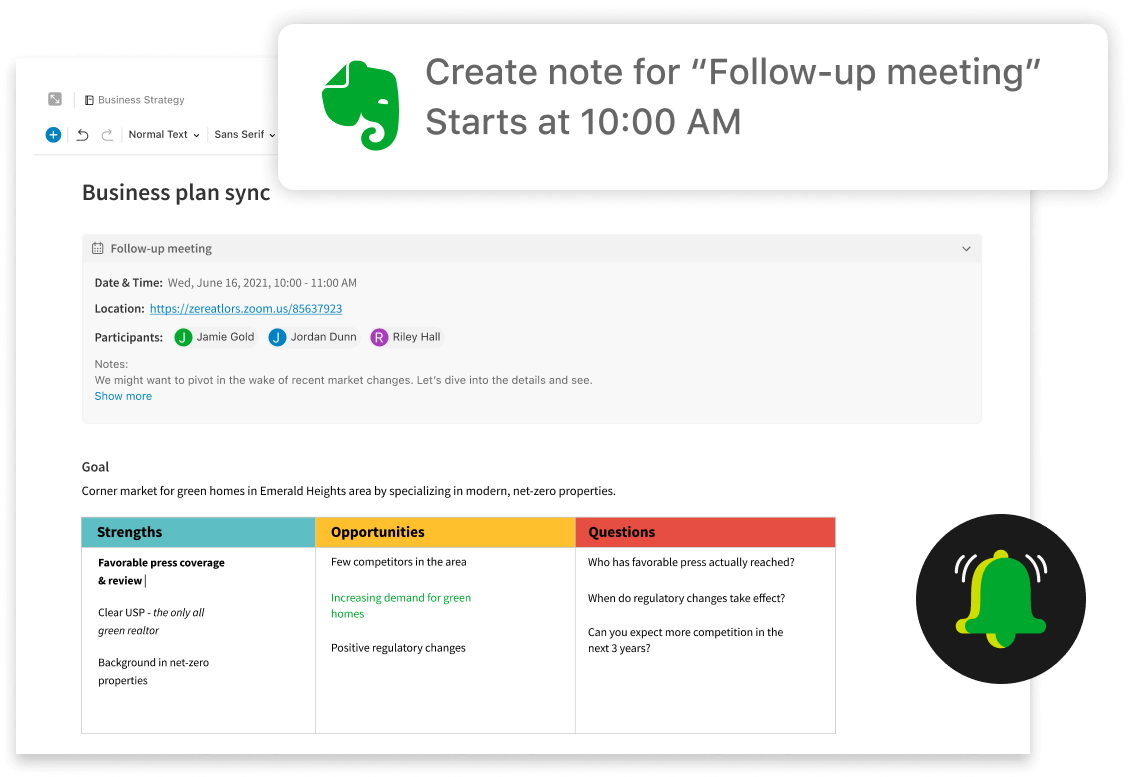 No more mystery notes
Link notes with calendar events so ideas and decisions stay connected to the people, places, and activities that sparked them.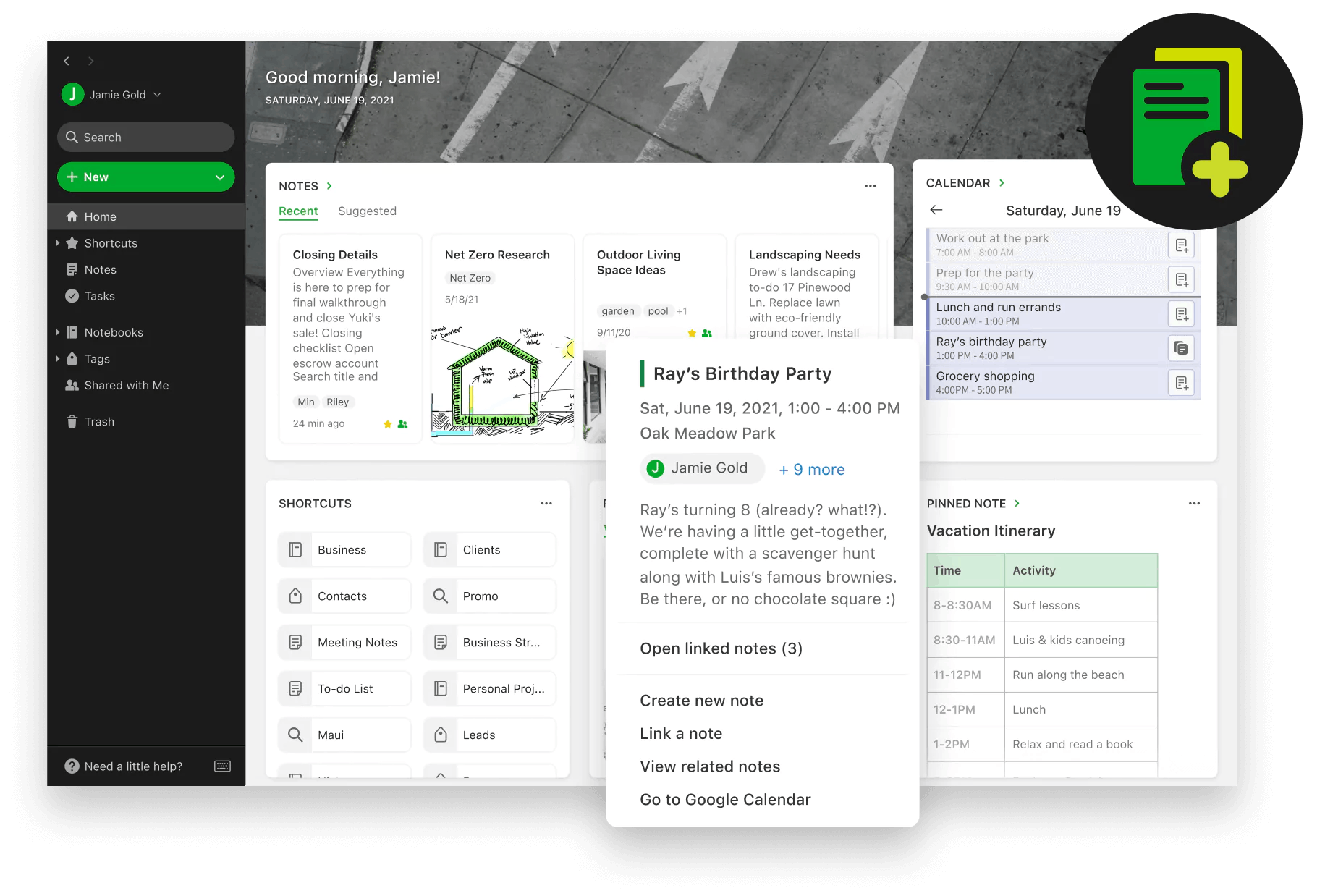 Get in the flow (and stay there)
Evernote is where your notes, schedule, and tasks come together so you can get more done with less effort.
Streamline your day
Create notes instantly and get quick access to them later, right from the widget in Home.
Find the right note, right now
Discover more on the Evernote Blog
See how Evernote can help organize your life.