Tackle any project with
Evernote Professional
Amplify your productivity at work and home with Evernote's most advanced features. Connect what you need to do today with the information that makes it possible.
Start for free
Move your work forward
Quickly see today's priorities. Assign critical tasks to colleagues and track their progress. Let Evernote's reminders and notifications keep you on track wherever you go, across computers and on all your mobile devices.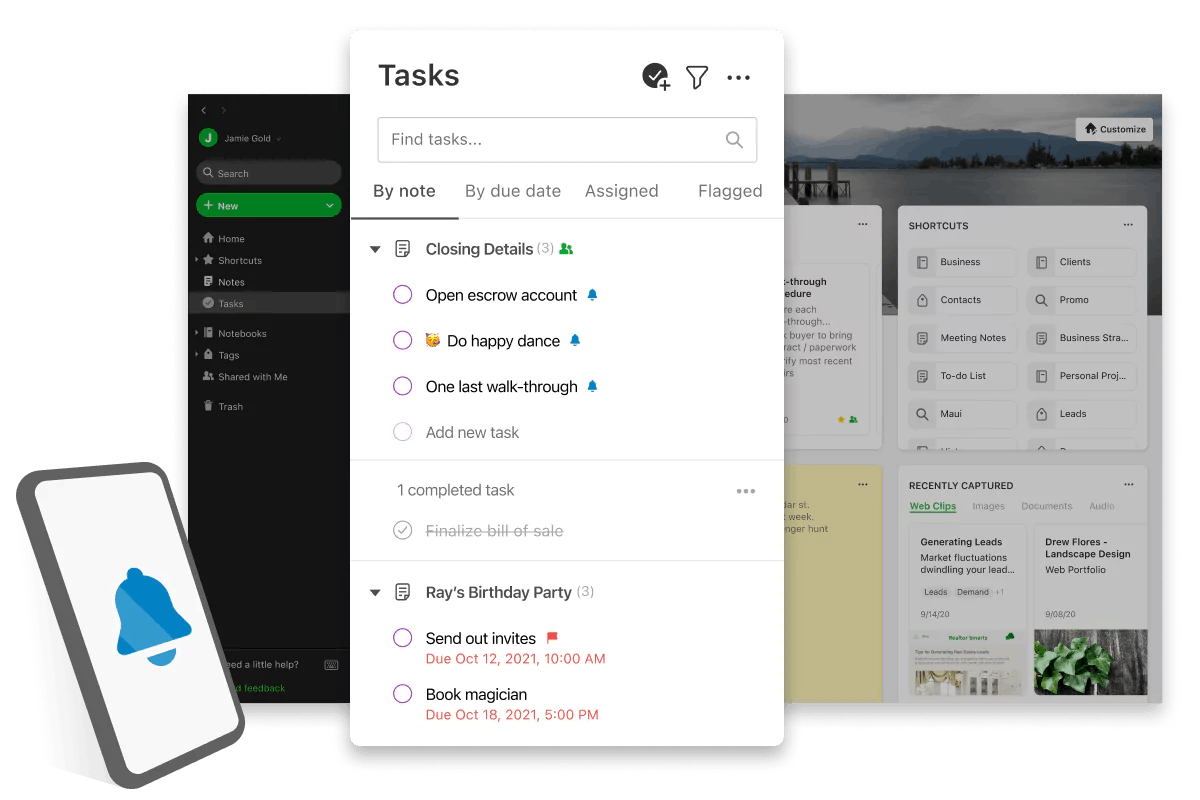 Do more with less effort
Keep everything in one place—from meeting notes and PDFs to web pages and important emails. Find the right info instantly with our most powerful search features.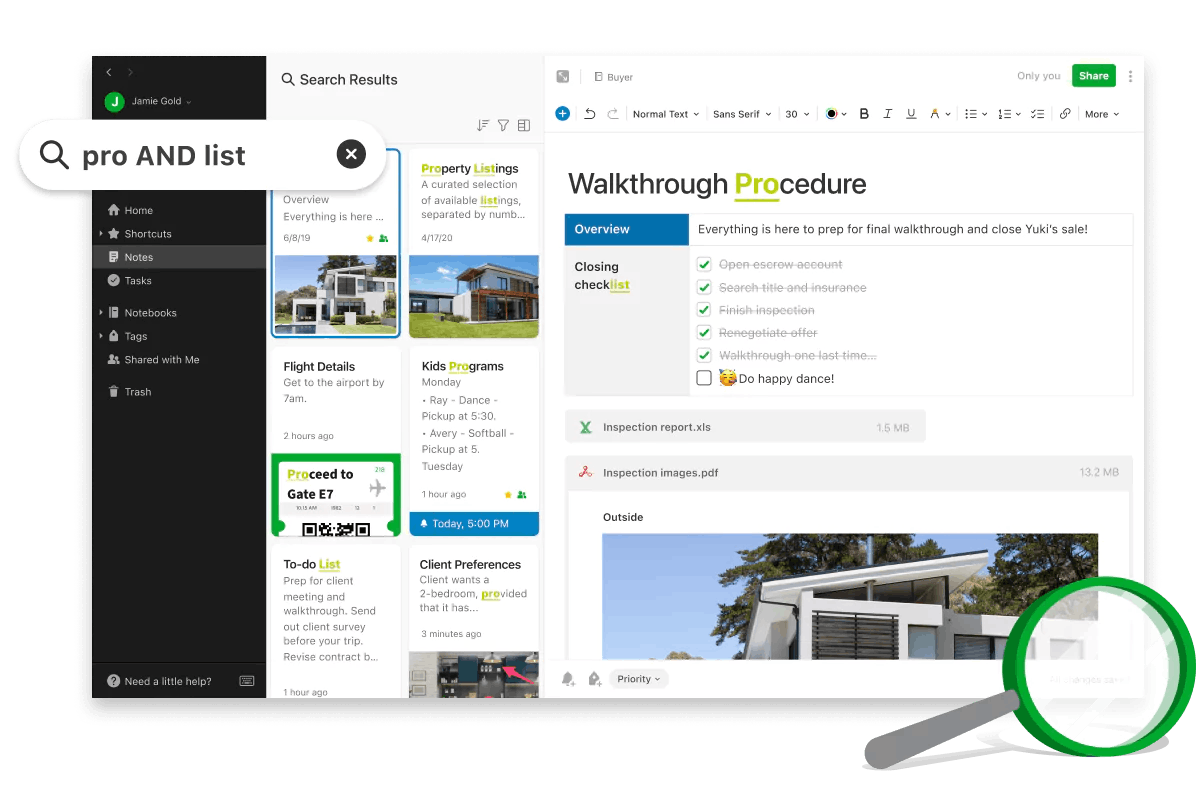 Make Evernote yours
Your workflow is unique. Customize your Home dashboard to make Evernote fit the way you think. Then connect collaboration tools like Google Drive, Salesforce, Slack, and Microsoft Teams to streamline your day.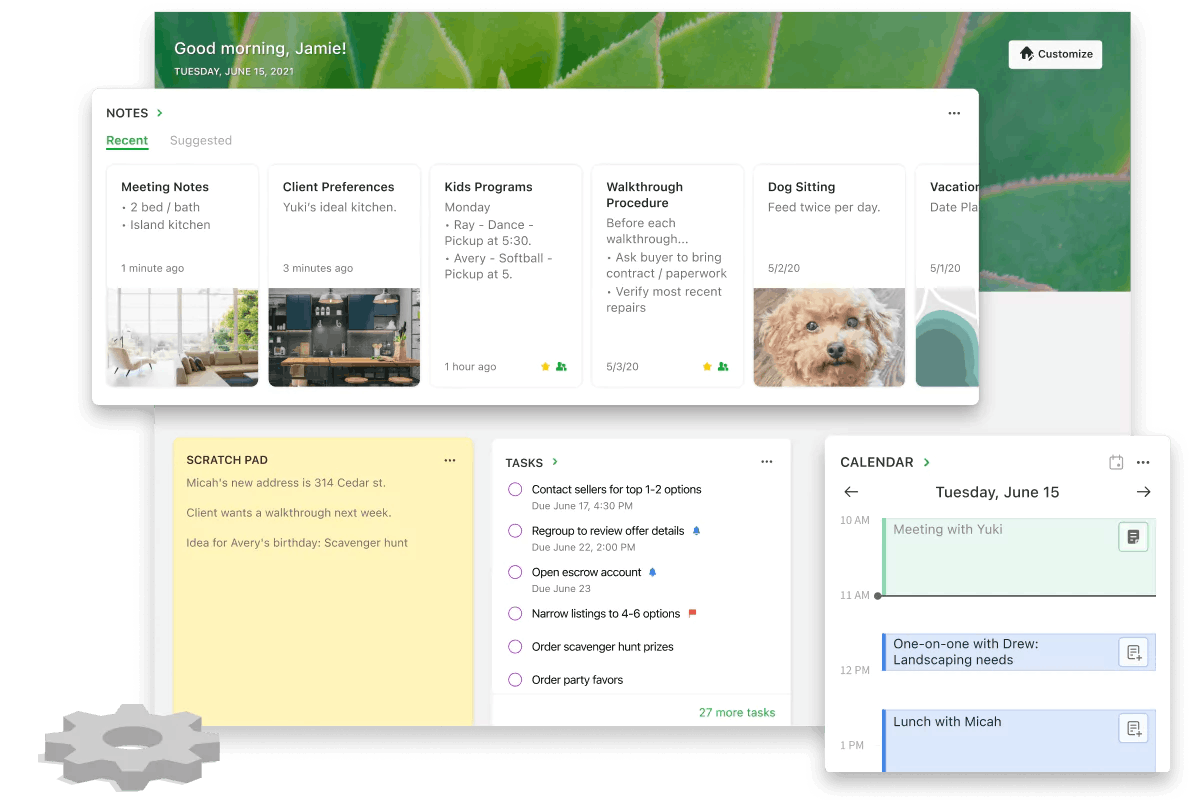 Evernote is a powerful tool for managing your tasks right alongside all of the information you work with every day.

Stay productive all day long
Get all the benefits of Evernote Personal, plus powerful features optimized to help you manage your work.