See everything you need at a glance
Home surfaces the information you need, when you need it, to help you navigate your day.
Download to try Home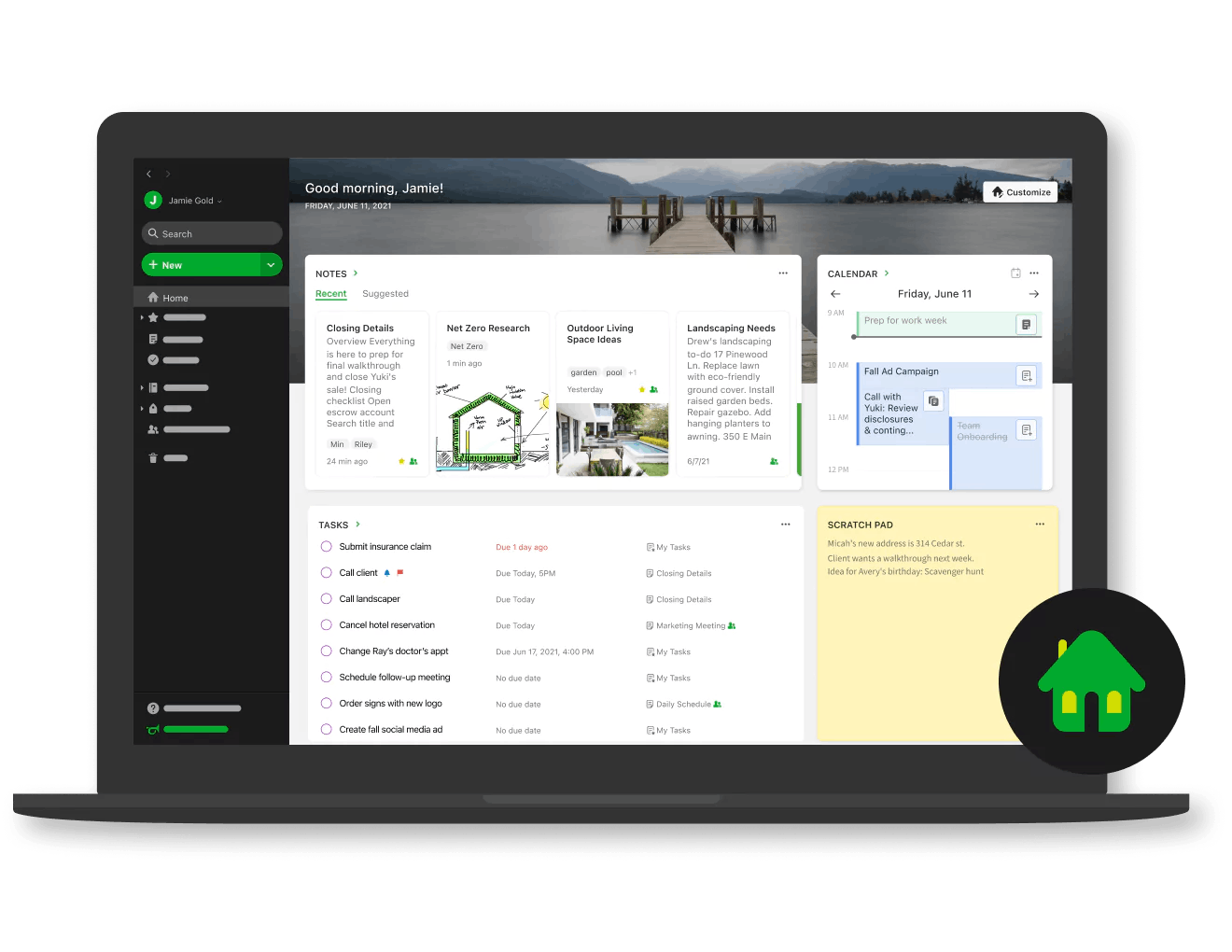 Your Evernote, your way
Shape your Evernote experience with a variety of widgets you can rearrange and resize.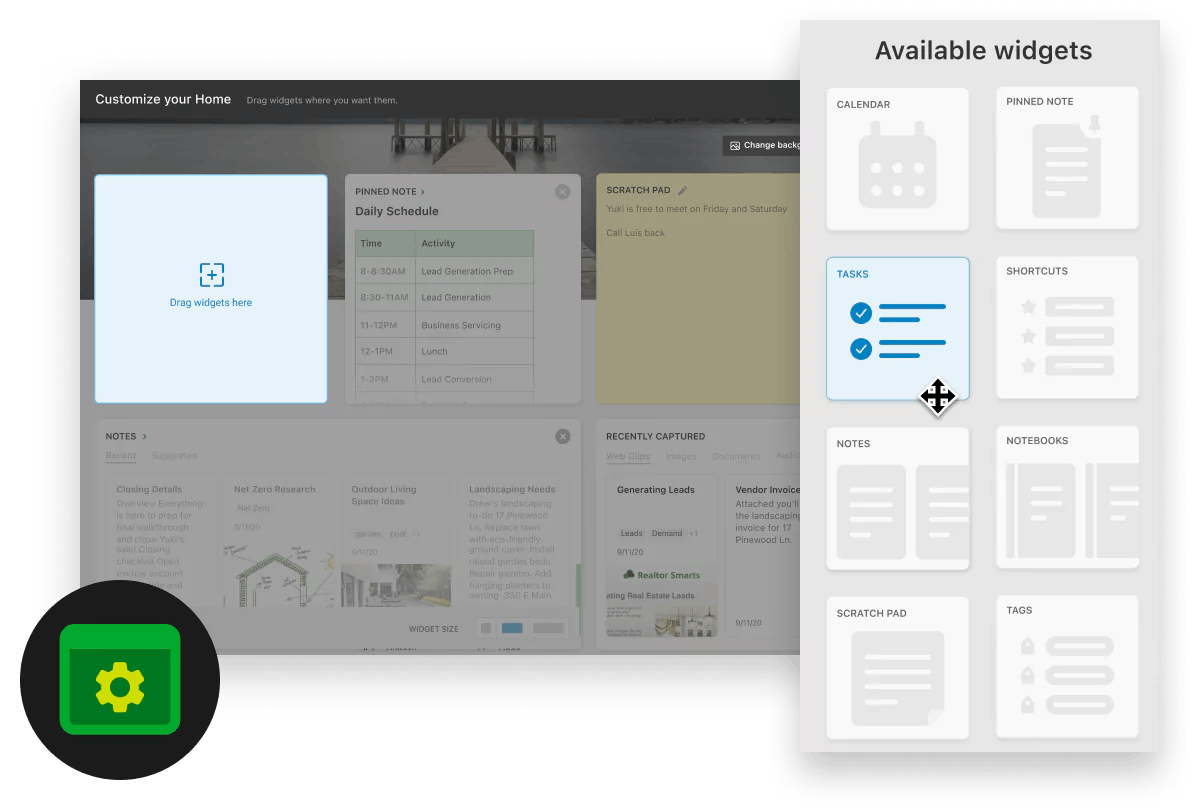 Keep your tasks front and center
Manage your tasks right from Home, so you can access them quickly and stay on top of your priorities.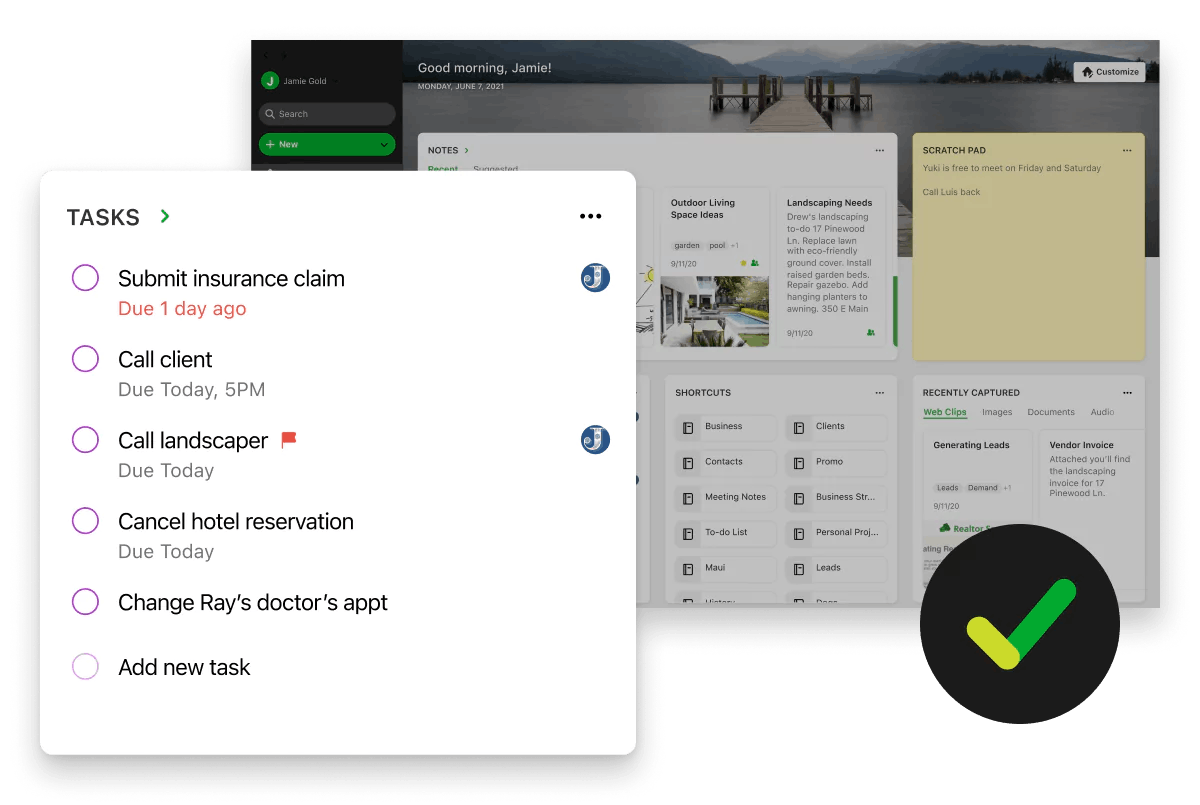 Jump start your day
Connect your Google Calendar to instantly link notes to events and get quick access to them later.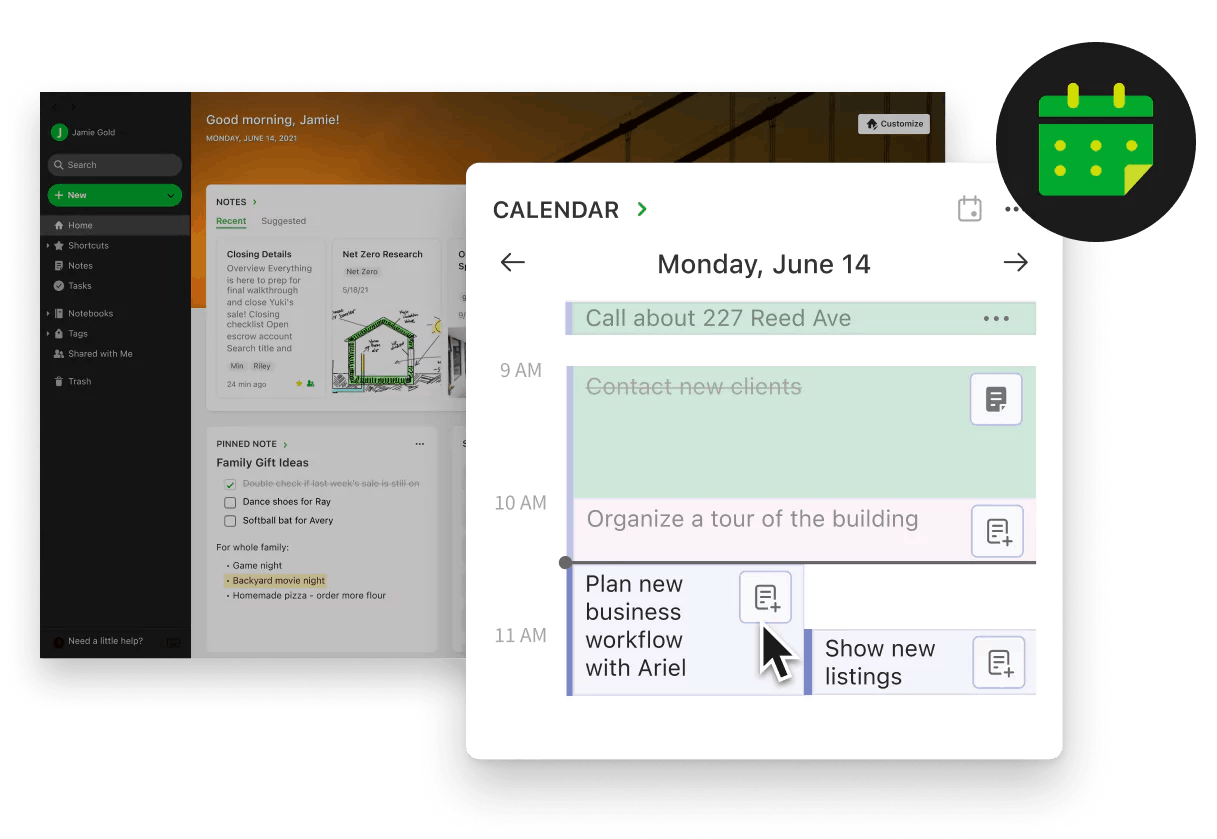 Create your own view
Add multiple scratch pad and pinned note widgets, and take advantage of new widgets as they're released.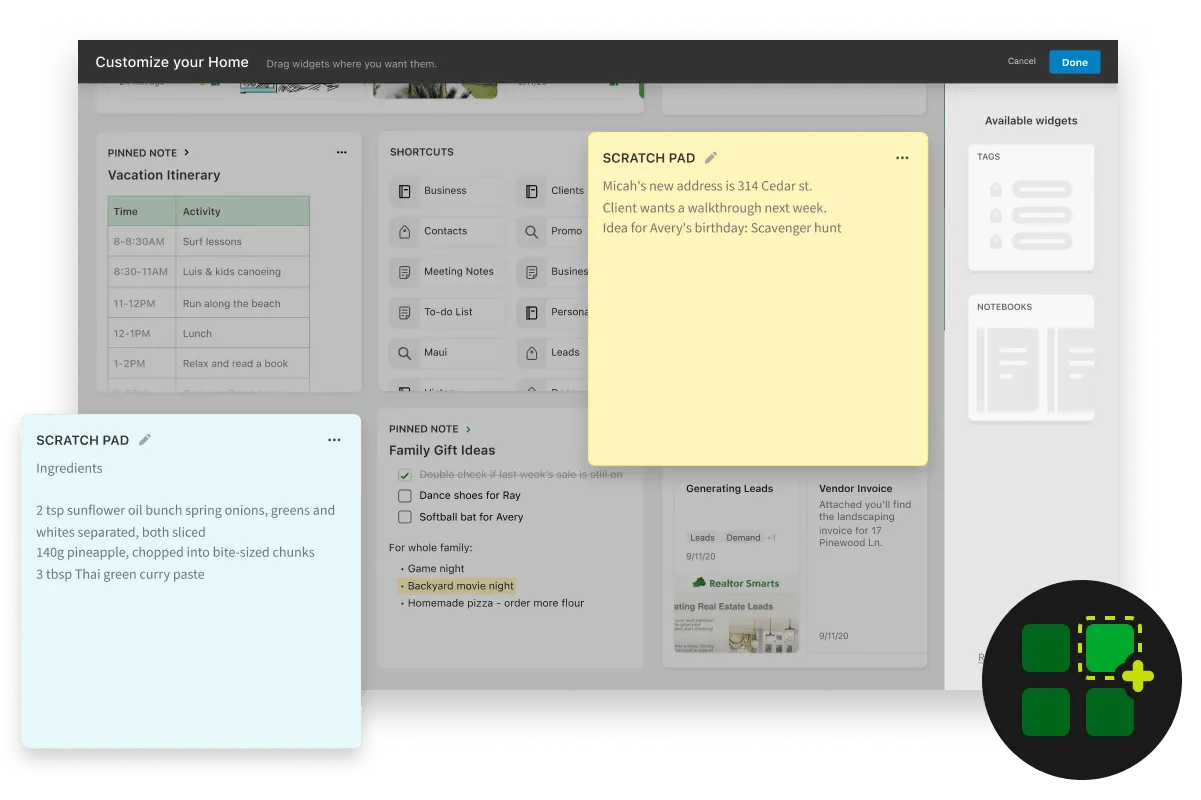 A dashboard made just for you
With Home as your Evernote HQ, you can focus on what's important and get more done with less effort.
Match your mood
Change your background to suit your style. Choose from our preloaded image gallery or upload your own favorites.
See Home in action
Check out our helpful explainer video for a complete guide to getting organized with Home.
Discover more on the Evernote blog
See how Evernote can help organize your life