Empower everyone
Evernote lets each team member manage their own notes, assigned tasks, and schedule in one centralized place. Members can also come together for projects and meetings with intuitive collaboration.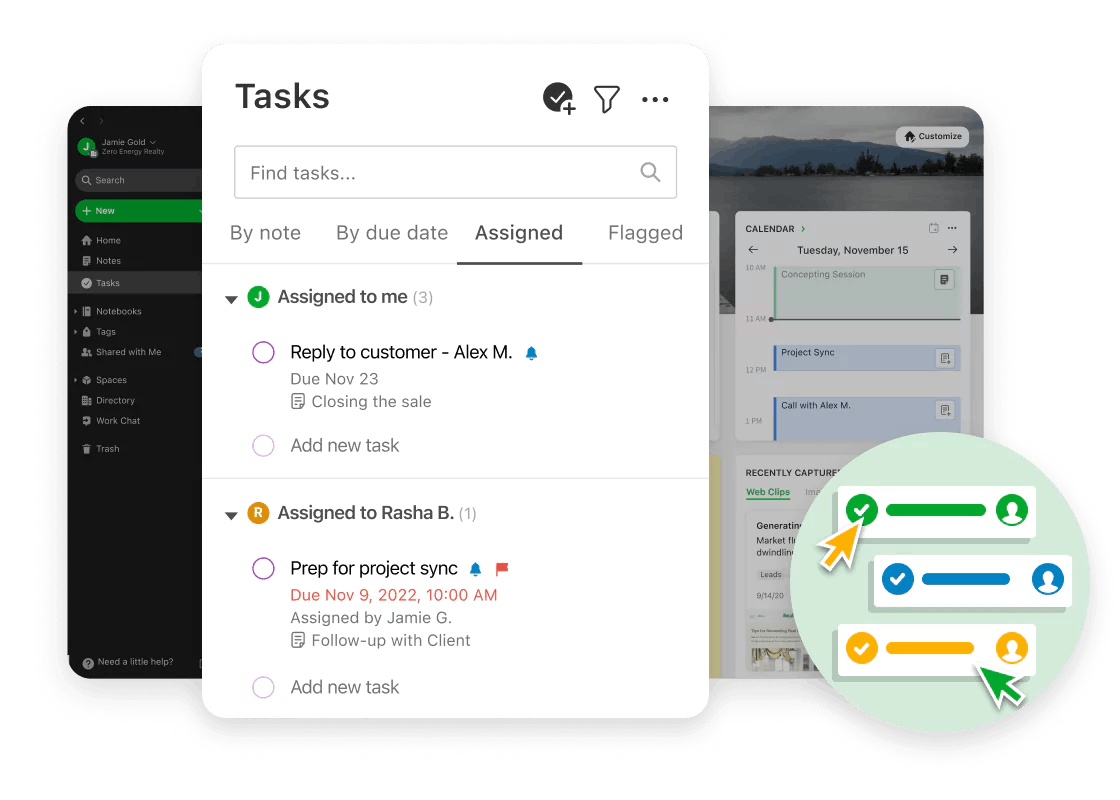 Get on the same page
Bring visibility to projects, streamline communication, and invite the team to build on each other's ideas. Shared notes help you get the right info to the right people—even if they don't use Evernote.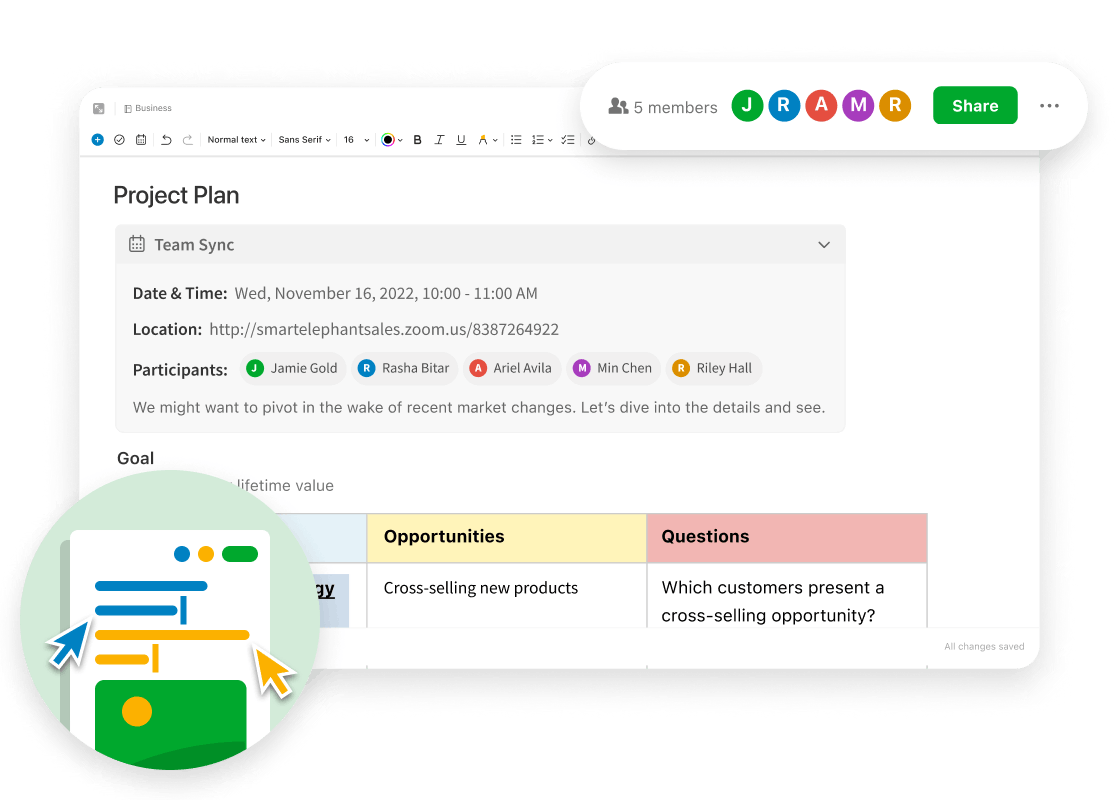 Tap into team knowledge
Make important information easy to find. Shared notebooks and spaces can help you build your company wiki, learn from campaign results, and apply insights to upcoming projects.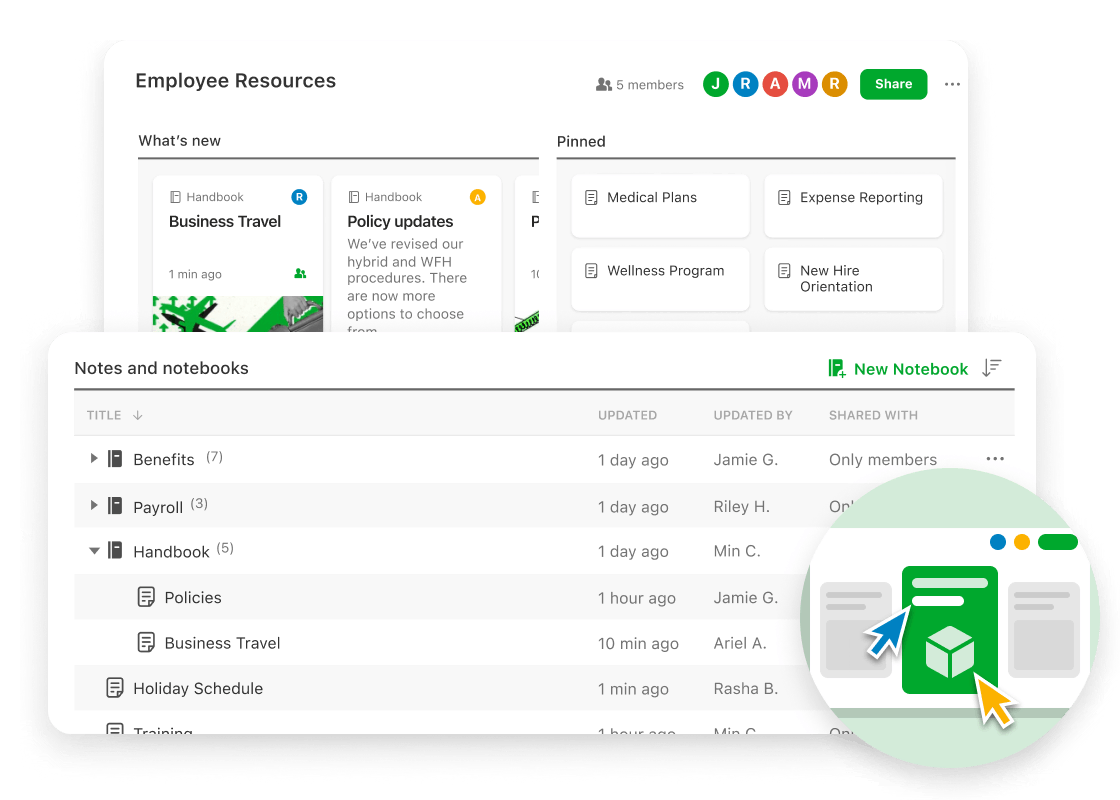 Collaborate in real time
Work smarter and faster together. Edit notes simultaneously with your team so you can move ideas, plans, and projects forward.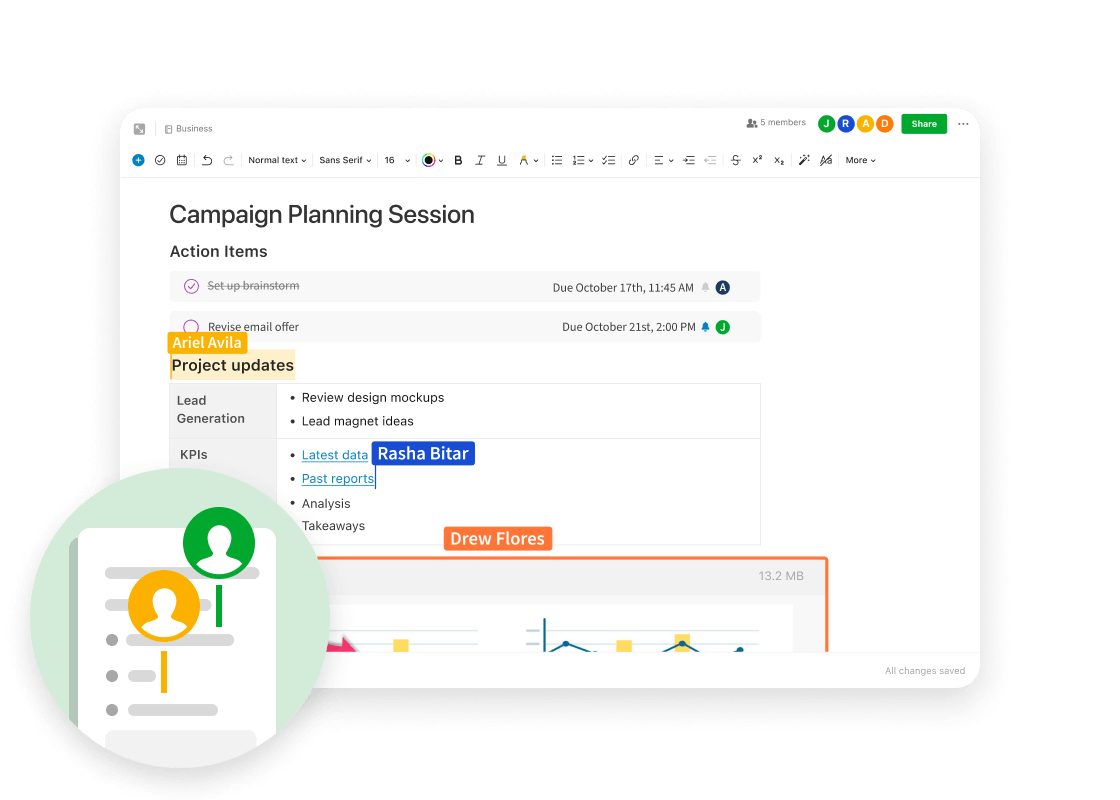 Hit the ground running
Set your team up for success. Help everyone get the full value of Evernote fast with a variety of onboarding resources, and a dedicated success manager for teams of 25 or more.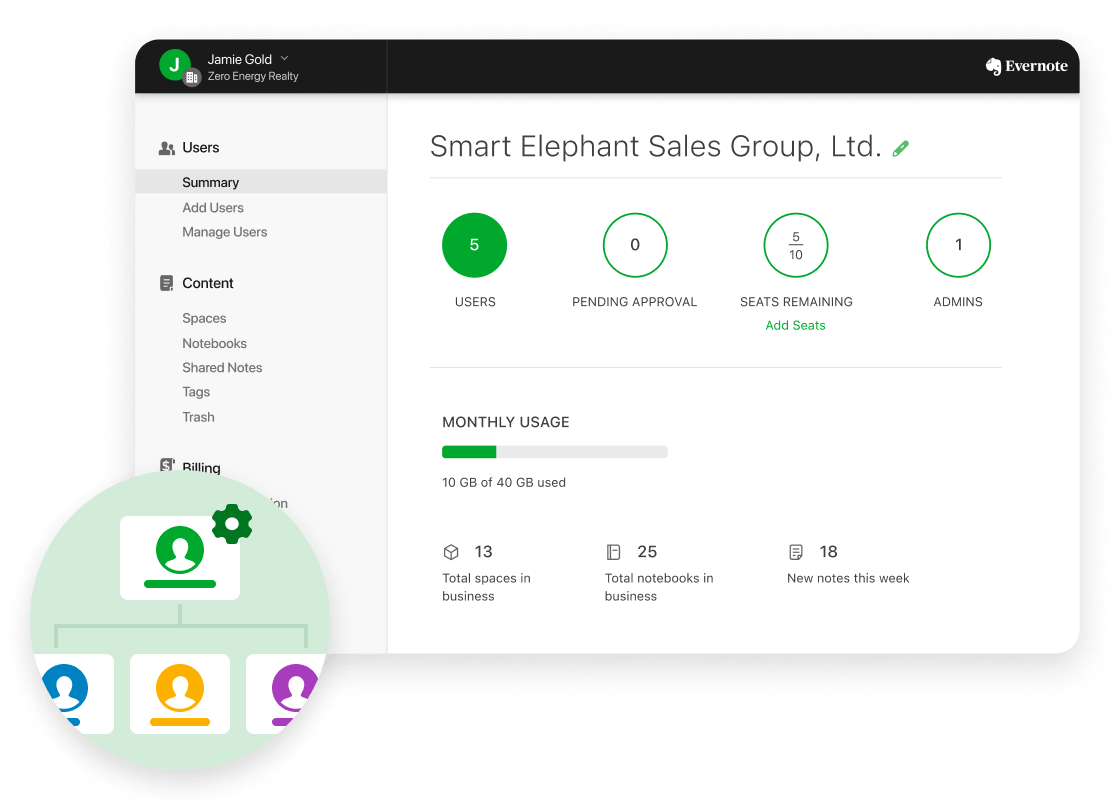 How can Evernote help your team?
Discover ways to get organized and work more efficiently.
CREATE A CLEAR SOURCE OF TRUTH
Build a document repository that's easily searchable. Keep important files secure with access permissions.
MAINTAIN COMPANY KNOWLEDGE
Make the most of your team's brainpower
Bring the benefits of Evernote to your whole team, plus features optimized for business.
Integrations
Evernote works with the apps you already use to help you be more productive with less effort.