We understand—it's hard to live in a 'one-app-fits-all' world. Evernote may be just one of many apps in your productivity toolbox. The trouble is, with more apps come more passwords to remember. We don't think anything, not complex login pages nor forgotten passwords, should ever stand between you and your notes.
Starting November 3, 2016, Evernote will support Google sign-in. Anyone with a Google account will be able to sign into, or create, an Evernote account using their Google account details.
To get started, just choose "Sign in with Google" at sign-in and follow the prompts.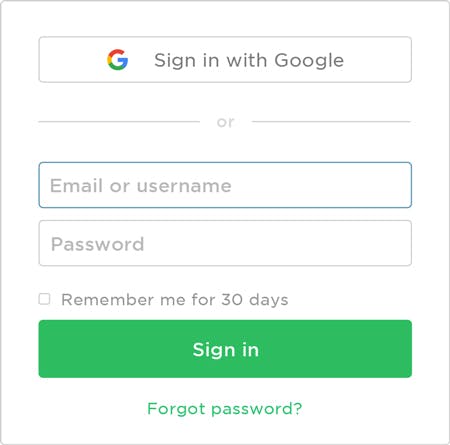 Google Sign-in support follows earlier announcements made this year about Evernote's integrations with Google Drive, with the Microsoft Outlook app, and with Apple's new iOS 10 features. We believe these updates will further our goal of providing you with a seamless connection to your notes, no matter how you like to work.
As with all Evernote integrations with third-party services, Google Sign-in is an opt-in feature (separate from Evernote's Google Drive integration). It's up to you to decide whether or not to enable Google sign-in for your account. If you're not sure, feel free to try it out first. You can always disable it later, but we think you're going to love it. Learn more »
We invite you to visit the Evernote Forum to discuss and comment on this post.
Google Sign-in for Google accounts is supported on the latest versions of Web Clipper; Evernote Web; Evernote for Windows, Mac, Android; and Evernote for iPhone, iPad, and iPod Touch.