Evernote Teams + Microsoft Teams Integration
Boost team collaboration and productivity by keeping the important stuff organized and ready to access from anywhere.
Get the App Integration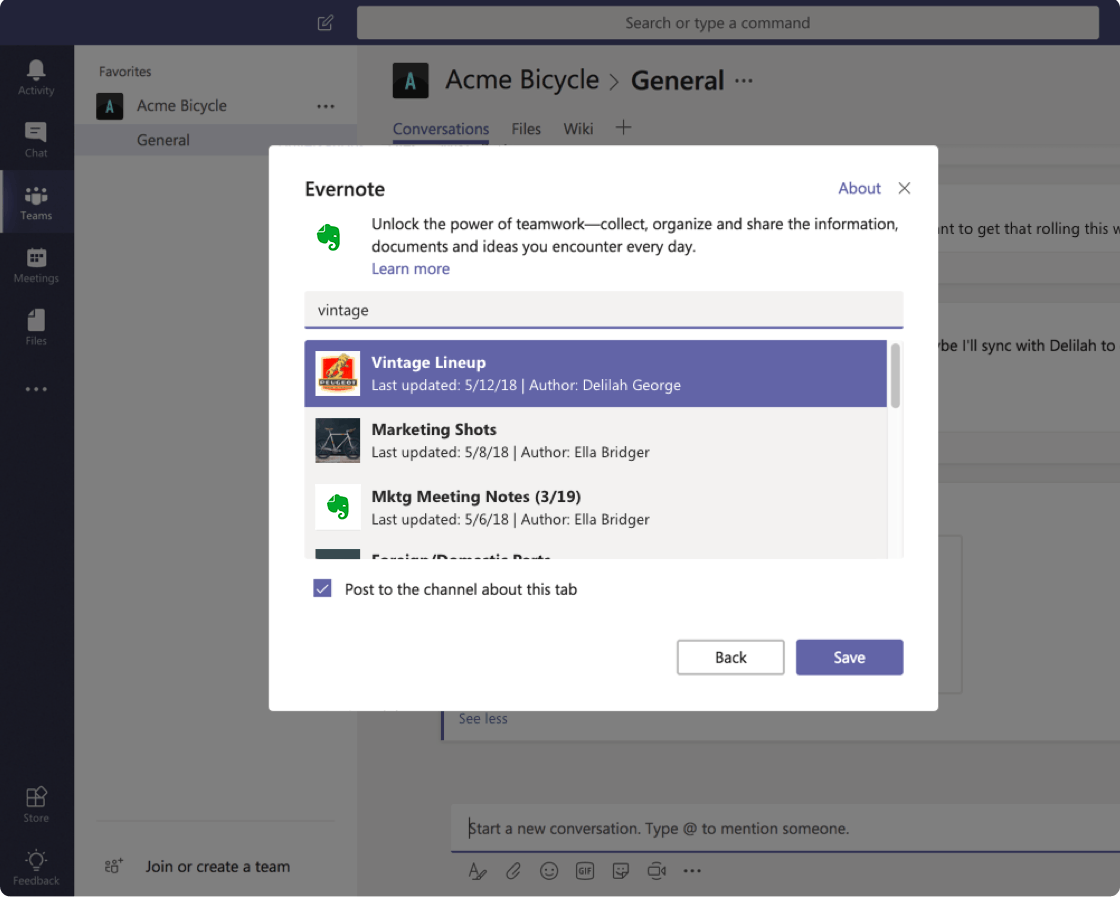 Teamwork made easier
Since your team's best work doesn't live in just one place, Evernote Teams lets you access all content right from your chat thread, so you're able to give conversations more context, turn ideas into action, and see where better collaboration takes you.
What to Expect
Everything all in one place
Easily search, retrieve, and share all saved content—from conversations to research to meeting minutes and more—so everyone can work from the same information in real time.
Better Communication
See the full context of a project by chatting and accessing your Evernote Teams notes at the same time. Plus, both private and public notes can be shared within a team conversation.
Collaboration From Anywhere
Pin a note to a conversation for full access (including editing capability) to its content from one tab so you'll never have to flip between apps and will always be on topic, ready to go from chat -session to work -session in a snap.
Evernote Integrates With Outlook
Save emails directly into notebooks, then share Evernote Teams content via Outlook with one click. It's the simplest way to make sure important conversations are remembered and easy to find so you can take action.
Get the Outlook Plugin