2023 Annual Calendar Template
Stay on track with your goals, plan ahead for milestones, and remember important dates in one place with this convenient printable annual calendar. Leave the disorganization of sticky notes behind and make the year count.
View template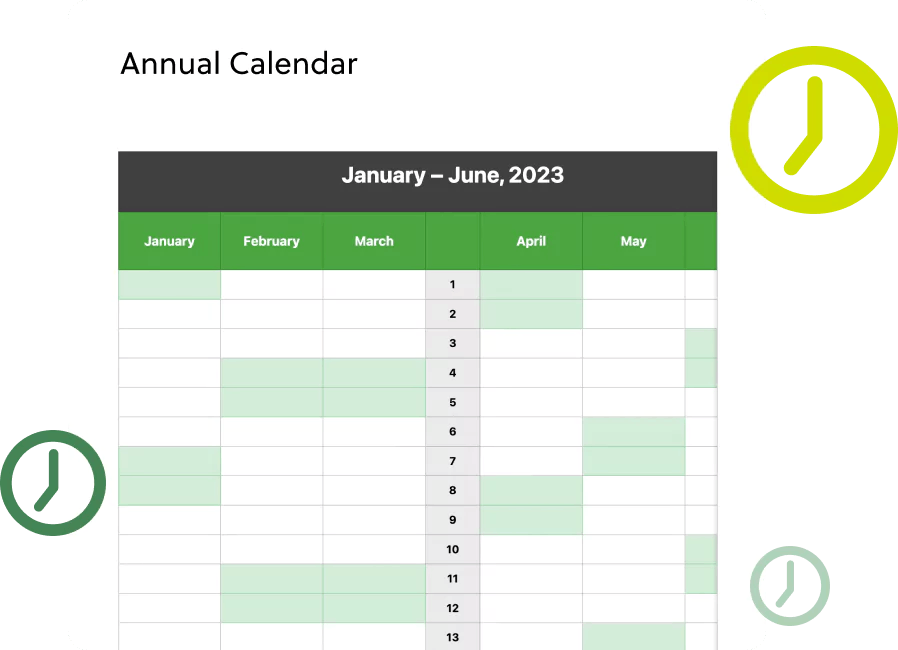 See patterns and trends
You can record the ups and downs throughout your year with this annual calendar. These patterns can help inform your planning for following years, so you can plan ahead and be prepared to deal with the next year.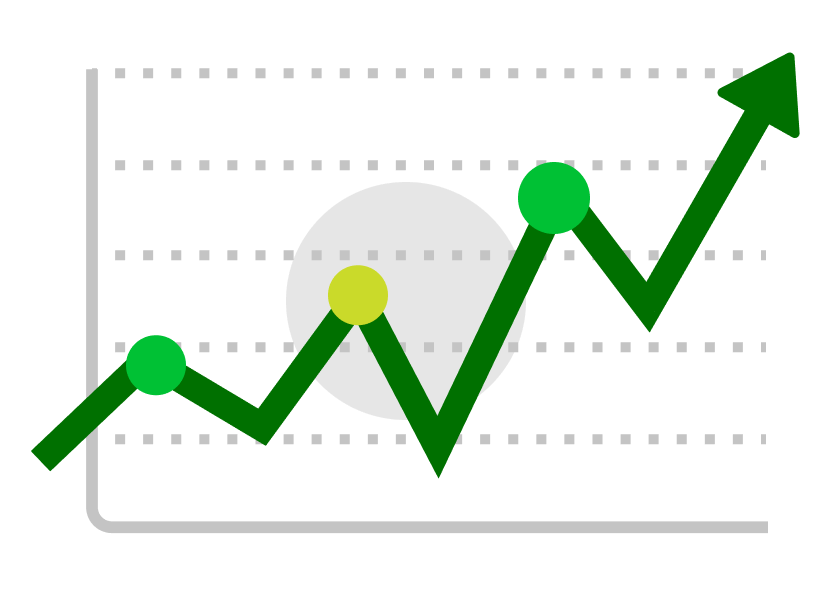 Get healthy
You can start working on your health goals any day of the year. With this annual calendar, you can set up a fitness routine easily. You can also set aside time for any other kind of routine you want to prioritize. Never miss a recurring class, event, or workshop as you move throughout your year.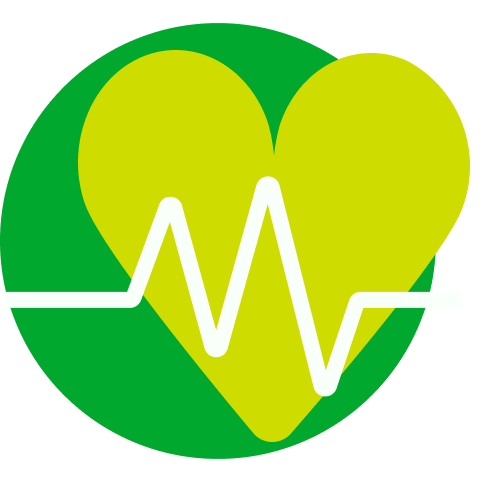 Plan a vacation
Check your annual calendar to find the best time to plan your next vacation. When you have everything recorded, you can see your availability at a glance.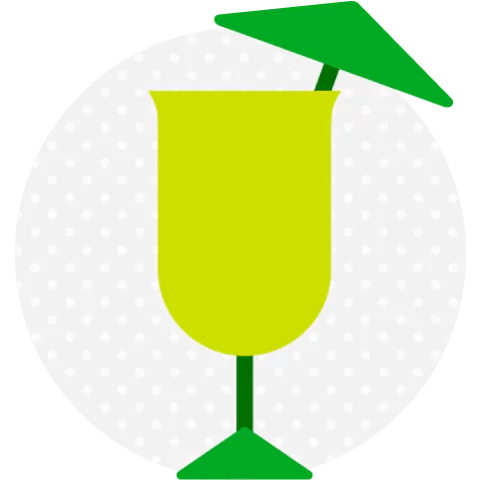 Make plans next month
An annual calendar helps you see what's coming—not only in the next few days but in the months ahead as well. With this easy-to-use template, you can make plans with your family, friends, and work colleagues. No more wondering when you can get together—pull this planner up on your phone and schedule immediately.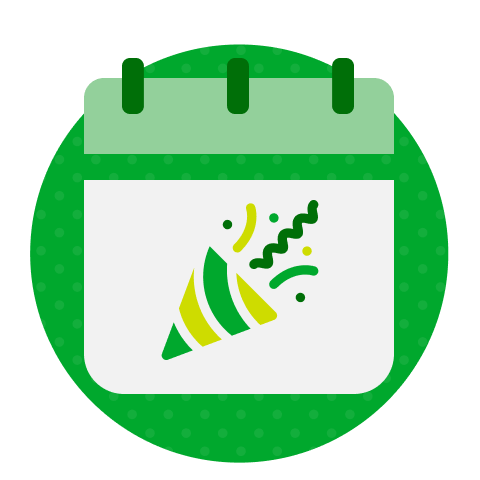 Input your work schedule
Keeping track of your workdays can be difficult when you have a rotating schedule. Use this annual calendar to highlight when you need to work and never miss a day again.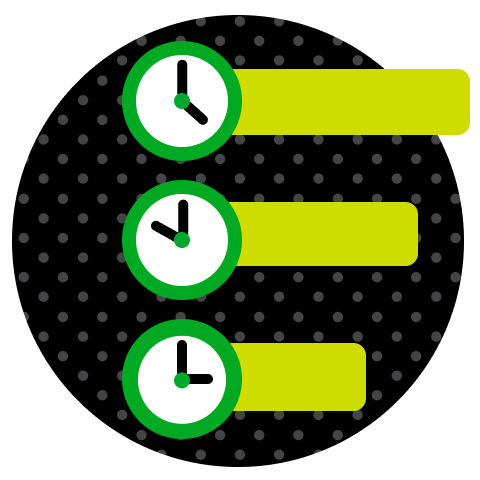 Prioritize your time
You can get a lot done in a year—but not everything. Use this annual calendar to set aside time to focus on what matters and let go of the rest.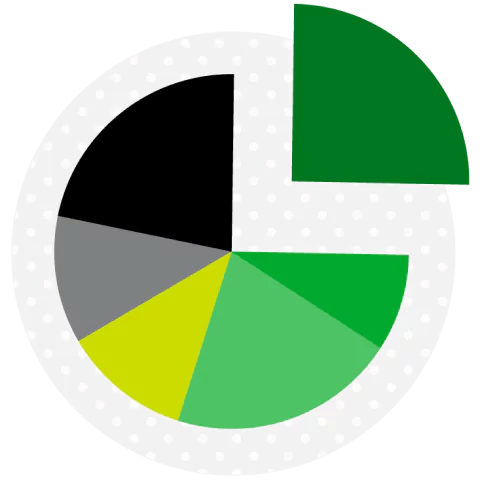 Create long-term goals
Whether you want to further your education, advance your career with a certification, or work on a personal goal, using this annual calendar can help you stay on track.
View Template
Want to go further?
Get tips and advice on how to feel more organized with Evernote.