← View Templates
Business Plan Template
This free business plan template highlights the steps required for a successful launch. Write down your vision and mission, summarize market analysis results, and more.
View Template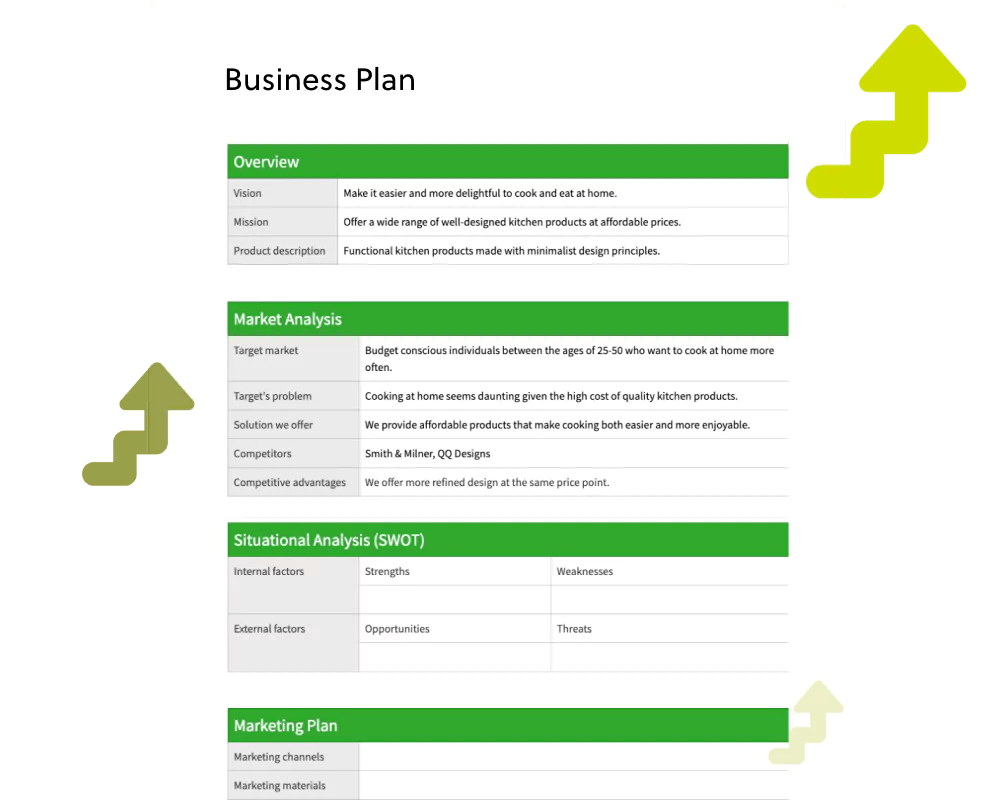 Discover who you are
Your product or service reflects who you are. This business plan template prompts you to identify your vision and mission, so you can get started with a full understanding of why you're building this business.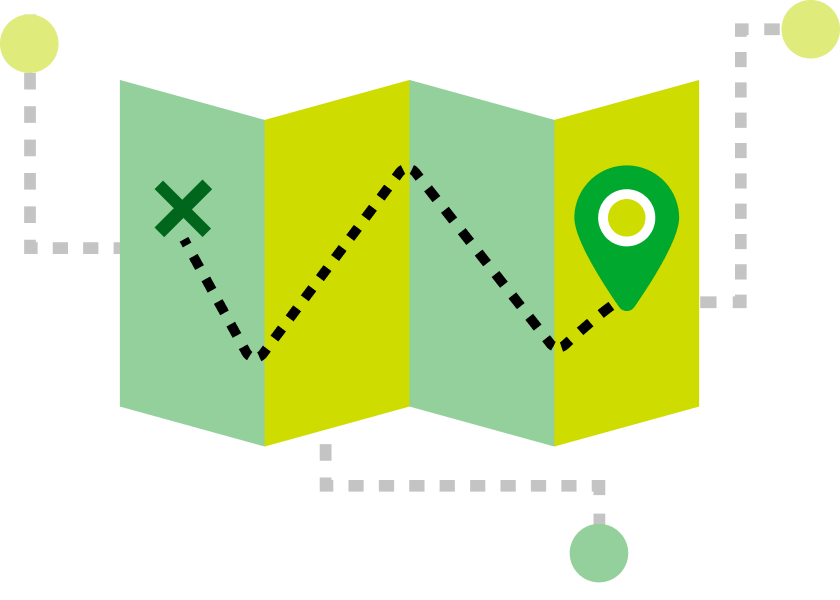 Analyze your target audience
Market analysis is an important beginning step for any entrepreneur. This startup business plan includes prompts to identify your target market, what problem of theirs you're solving, and who else is competing for their attention.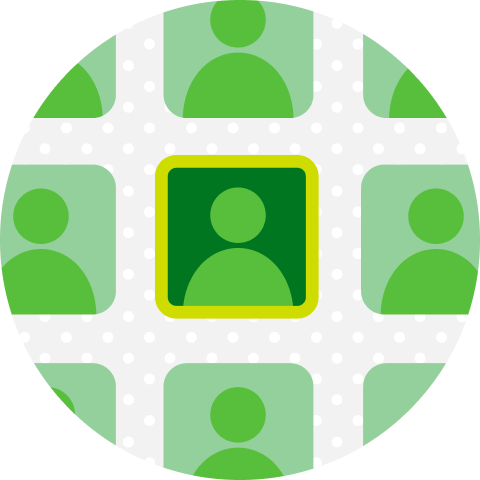 Keep up with finances
Managing your business's money is vital to your success. This simple template helps you track costs, revenue, funding, and more all in one place, so you have immediate insight into your bottom line.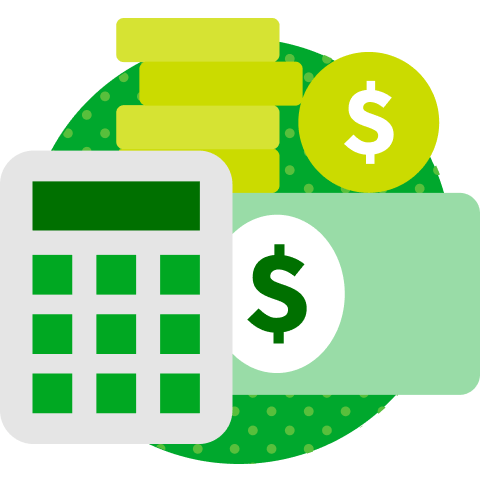 Conduct a SWOT analysis
Use this business plan template to document your business's internal strengths and weaknesses as well as the external opportunities and threats. You can then use your analysis to better develop strategies to achieve your goals.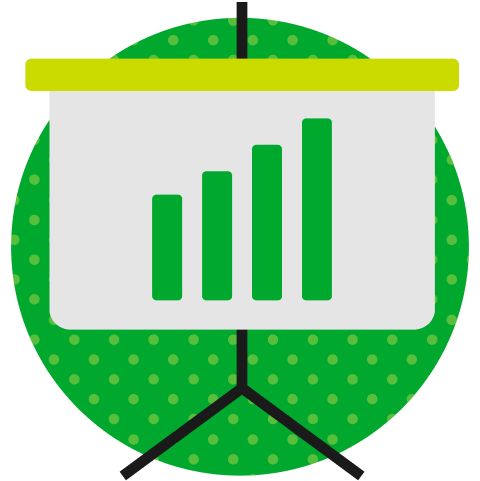 Perfect for small businesses, startups, and non-profits
Whether you're building a nonprofit or a business empire, you'll benefit from a comprehensive business plan. Our free and simple business plan template enables you to easily oversee and communicate where your business is going.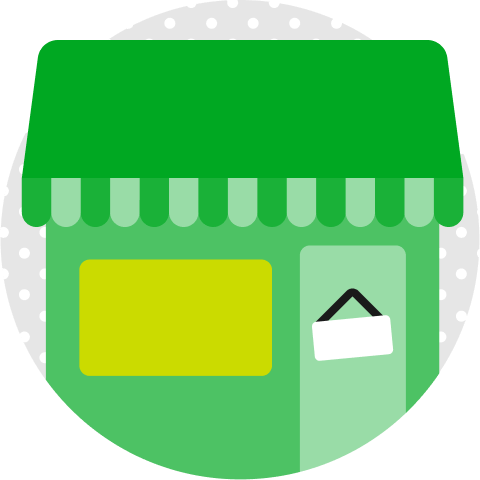 Celebrate key milestones
Launching a business successfully includes many milestones. If you're aiming for a certain revenue goal, a specific market penetration, or a new product development, you can track and celebrate when you hit these milestones with this business plan template.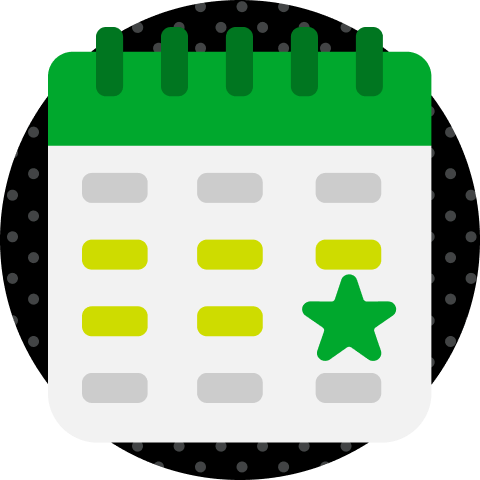 Measure to succeed
Tracking success metrics helps you know if your business is thriving. Without metrics, you could be failing and not even realize it. This business plan template includes areas to identify how you'll measure success.
Get Template